Difference between IoT and Blockchain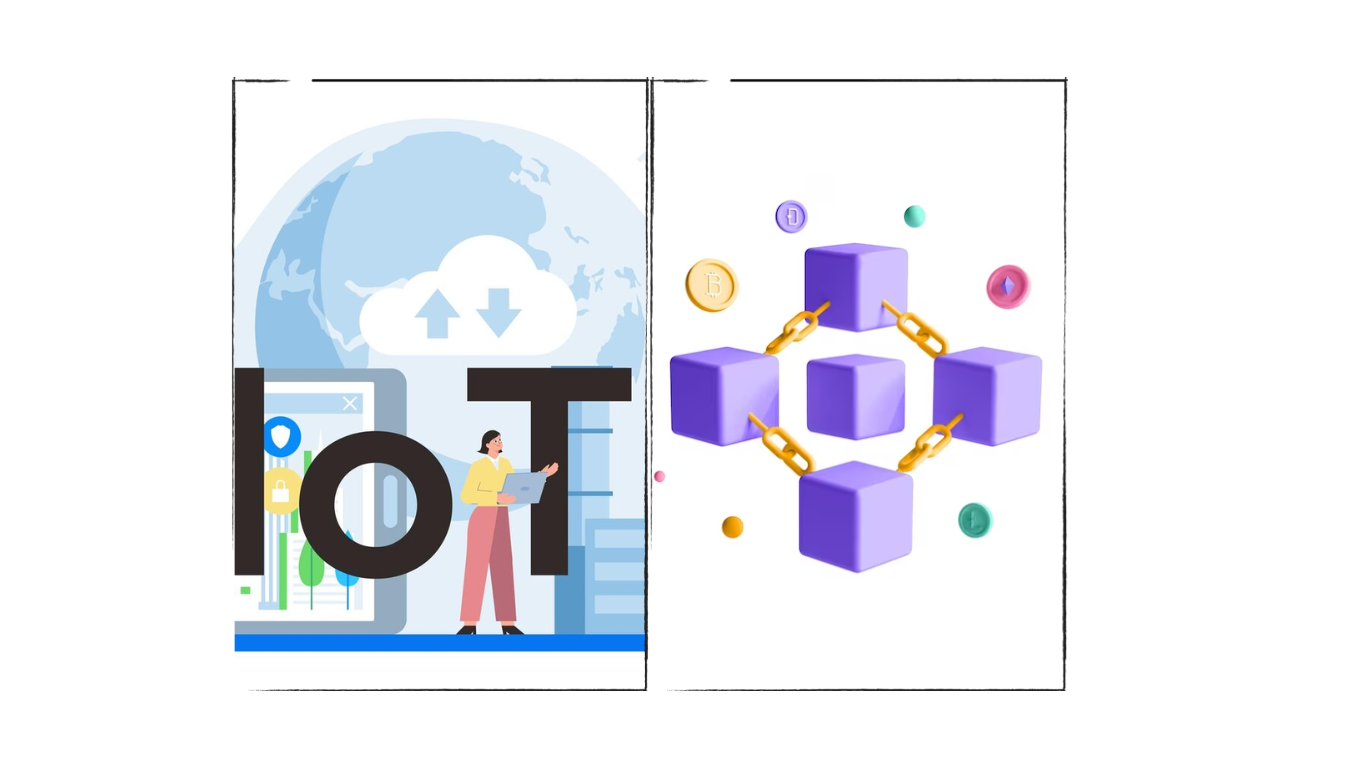 Here's a different table highlighting the distinctions between IoT (Internet of Things) and Blockchain:
| Parameter | IoT | Blockchain |
| --- | --- | --- |
| Definition | Network of interconnected devices and technology for device-to-device and device-to-cloud communication. | Decentralized and secure global database technology for transaction recording. |
| Use Case | Connects everyday objects to gather and exchange data intelligently. | Records transactions involving assets of value securely and transparently. |
| Data Collection | Gathers data from sensors in various devices and objects. | Records transactions that involve assets, goods, or services. |
| Technology Foundation | Based on interconnected devices and sensors linked to the internet. | Built on a decentralized and secure ledger system. |
| Application | Used in homes, commerce, and workplaces to enable automatic data exchange. | Primarily used for secure record-keeping in financial, real estate, and supply chain transactions. |
| Security | Focuses on device and network security to protect data in transit. | Employs cryptographic techniques for transaction security and data integrity. |
| Centralization | Relies on cloud-based platforms but is inherently decentralized in device connections. | Decentralized ledger technology without a central authority. |
| Purpose | Enables real-time data collection and device interaction for automation and analysis. | Ensures transparent, secure, and immutable recording of financial and asset transactions. |
Both IoT and Blockchain are significant technological advancements, but they serve distinct purposes and are applied in different domains. IoT connects everyday objects for data exchange, while Blockchain provides secure transaction recording for various assets and services.
Advantages of Blockchain Technology
Openness: Blockchain is accessible to all, allowing anyone to participate in the distributed network without requiring permission from a central authority.
Censorship Resistance: Blockchain is resistant to censorship, as it relies on trustworthy nodes and consensus protocols rather than control by a single party.
Tight Security: Blockchain employs hashing techniques for transactions, enhancing security, and uses the SHA-256 hashing technique to store data.
Immutability: The decentralized structure of blockchain ensures that data cannot be tampered with, making transactions tamper-proof.
Transparency: Transaction histories are transparent, with all nodes in the network having a copy of the transaction, making any changes visible to other nodes.
Efficiency: By removing third-party interventions, blockchain enhances system efficiency, making settlements easier and smoother.
Cost Reduction: Eliminating the need for intermediaries reduces costs for businesses and fosters trust between partners.
Disadvantages of Blockchain Technology
Energy Consumption: The verification of transactions on the blockchain consumes a significant amount of energy, contributing to environmental concerns.
Time-Consuming: The process of adding the next block in the chain involves miners computing nonce values multiple times, making it a time-consuming process that needs improvement for industrial use.
Legal Formalities: Some countries ban the use of blockchain applications, such as cryptocurrency, due to environmental concerns and a lack of promotion in the commercial sector.
Storage Issues: Blockchain databases stored on all nodes of the network pose storage challenges, with an increasing number of transactions requiring more storage.
Regulatory Challenges: Blockchain faces regulatory challenges, particularly in the financial sector, requiring additional technological aspects for wider adoption.
Please note that the information provided here is as of my last training cut-off in January 2023, and developments in blockchain technology may have occurred since then