What is Emitter-Coupled Logic (ECL)?
Emitter-coupled logic (ECL) achieves its high-speed performance through several key principles. It operates all bipolar transistors out of saturation to avoid storage-time delays and keeps logic signal swings relatively small. These small swings reduce the time required to charge and discharge various loads and parasitic capacitances. Saturation is avoided using a BJT differential pair as a current switch.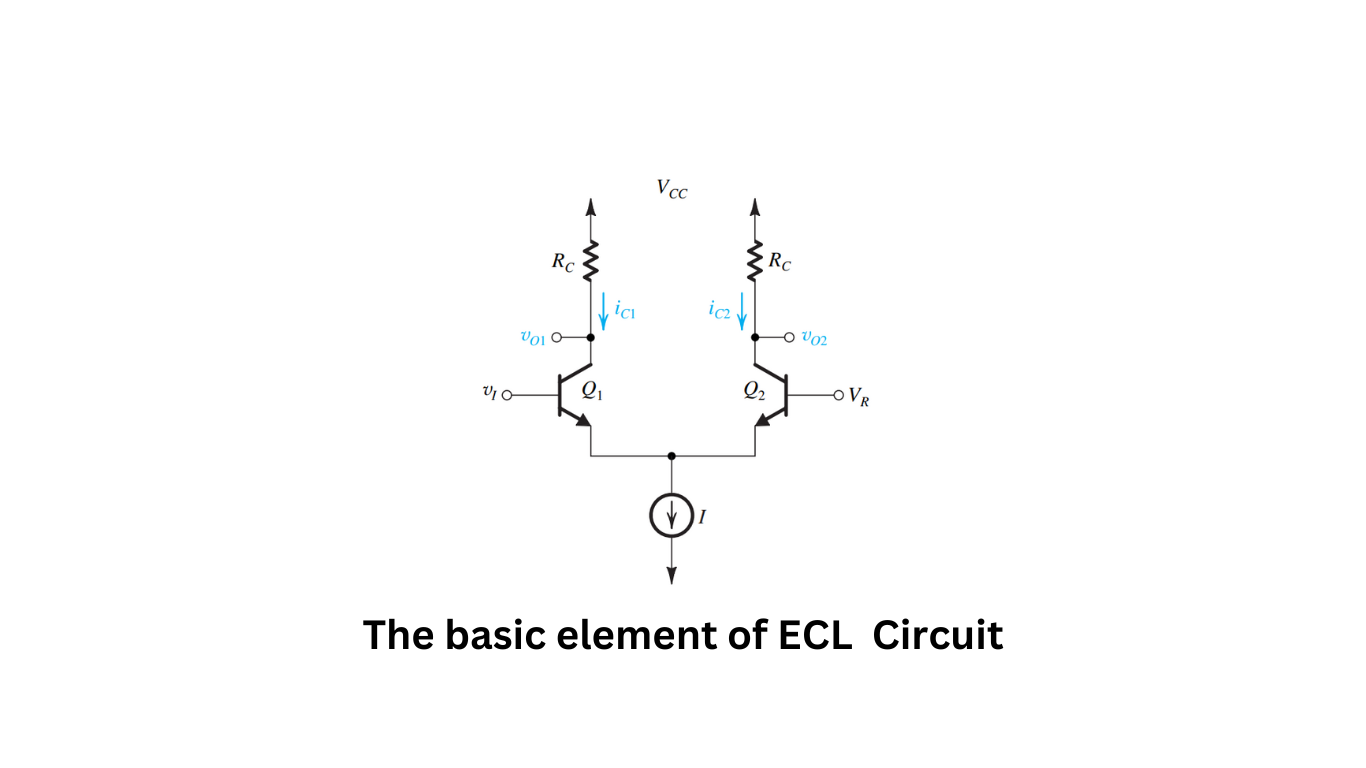 This pair is biased with a constant-current source, and one side is connected to a reference voltage (VR). By controlling the input signal (vI), the current can be steered to either one of the transistors in the pair, resulting in complementary output signals (vO1 and vO2).
The output logic levels are VOH = VCC and VOL = VCC – IRC, with an output logic swing of IRC. ECL also possesses properties like common-mode rejection, constant power supply current during switching, and stability when operated with a negative power supply (VOH = 0 and VOL = -IRC). ECL gate circuits incorporate level-shifting arrangements to make output signal levels compatible with inputs, simplifying logic design.
Related Posts