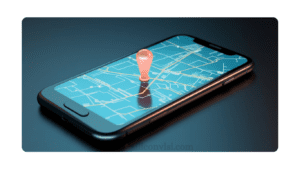 The primary methods for tracking cell phones involve global positioning systems (GPS) and triangulation, each serving various purposes and utilized by different entities such as cell phone providers, emergency services, and government agencies. These tracking methods contribute to activities like locating children, identifying the service tower connected to a phone, responding to emergency calls, and preventing criminal activities.
What is GPS Tracking?
GPS tracking is known for its accuracy and is widely used by emergency services. When an individual makes an emergency call, the cell phone sends a signal containing its GPS location to the responding service, enabling quick and precise assistance. Some cell phone providers offer GPS tracking services to customers, particularly parents wishing to monitor their children's locations.
What is Triangulation?
Triangulation is generally less accurate than GPS tracking but is still utilized in tracking mobile phones. It may be used in emergency situations to approximate a phone's location when GPS is unavailable or less reliable. Triangulation involves determining a phone's location by analyzing signals from multiple cell towers.
Customer-Installed Applications
Applications installed by customers may use the phone's GPS capabilities to provide location-based services. Examples include applications helping users find nearby services like gas stations or restaurants. Some applications allow users to share their locations with friends and family, adding a social dimension to location tracking.
Overall, tracking cell phones through GPS and triangulation serves various purposes, from emergency response and parental monitoring to location-based services and social interactions. The choice of method depends on factors such as the required level of accuracy and the availability of GPS signals.