What is the Public Address (PA) system?
A Public Address (PA) system is a collection of audio equipment designed for broadcasting announcements and information over a designated area. Typically found in schools, offices, and various public spaces, PA systems serve as a means to disseminate messages quickly and efficiently. These systems can range from basic setups to advanced configurations, offering customization options to meet diverse needs. Additionally, there are personal PA systems available that are more affordable and suitable for shorter-range applications.
General Systems
Basic PA systems include loudspeakers strategically placed in specific locations within the broadcasting area, an amplifier to boost sound levels, and a mixer for adjusting audio settings. Users communicate through a microphone, and the audio is transmitted through cables or wirelessly to the speakers. Some systems may feature microphones or intercoms near the speakers, allowing listeners to reply to the central location. However, responses are typically directed to the main user area and not broadcast to the entire system.
Functions for Schools
In educational settings, schools often use PA systems for daily announcements, student presentations, or emergency situations. PA systems can play a major role in providing instructions and information during fires, earthquakes, or other emergencies. In response to the increased incidence of school shootings, many institutions have integrated special emergency warning features into their PA systems to alert students and staff about potential threats on campus.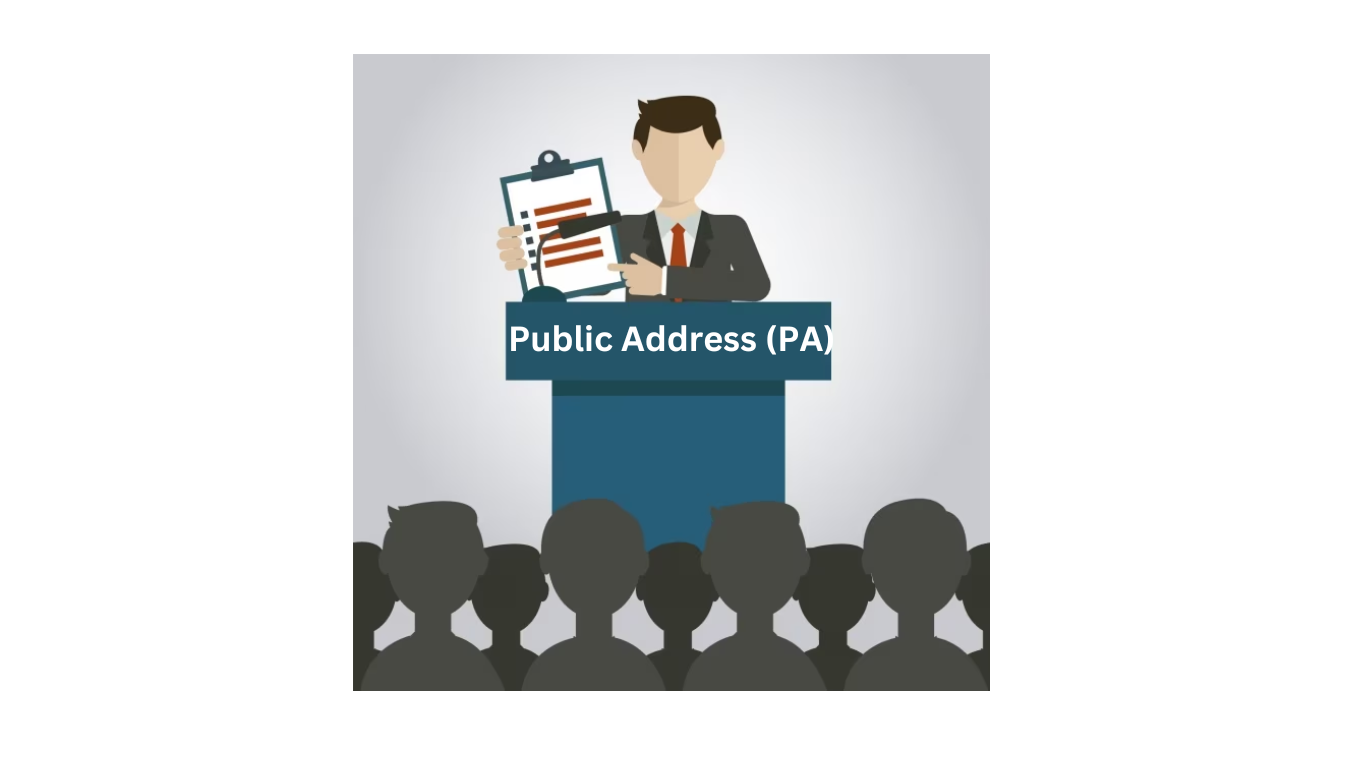 Large-scale PA systems, known as Sound Reinforcement (SR) systems, are utilized in venues hosting concerts or theater productions. These sophisticated systems are more complex than basic setups, employing dual broadcast setups to project sound to both the audience and backstage monitors. SR systems may incorporate numerous microphones and require multiple technicians for proper operation and maintenance.
Limitation of PA systems
While portable PA systems are available at a moderate cost, offering a limited broadcasting range, more advanced setups can become significantly expensive. Factors influencing the cost include the number of required cords, wireless hubs, adaptors, and other accessories. The selection of PA system hardware and installation is driven by the specific needs and requirements of the user or business.