Rotor Current
A wound rotor provides significant control advantages for alternators. It allows control over the magnetic field's strength by regulating the rotor current and, consequently, the output voltage. In the case of wound rotors, direct current (dc) must be supplied to the rotor. This current is typically provided through brushes and slip rings, which form a continuous ring of material (in contrast to a segmented commutator). Since the brushes only need to pass the magnetizing rotor current, they tend to have a longer lifespan and are smaller compared to brushes in an equivalent DC generator, which handles the entire output current.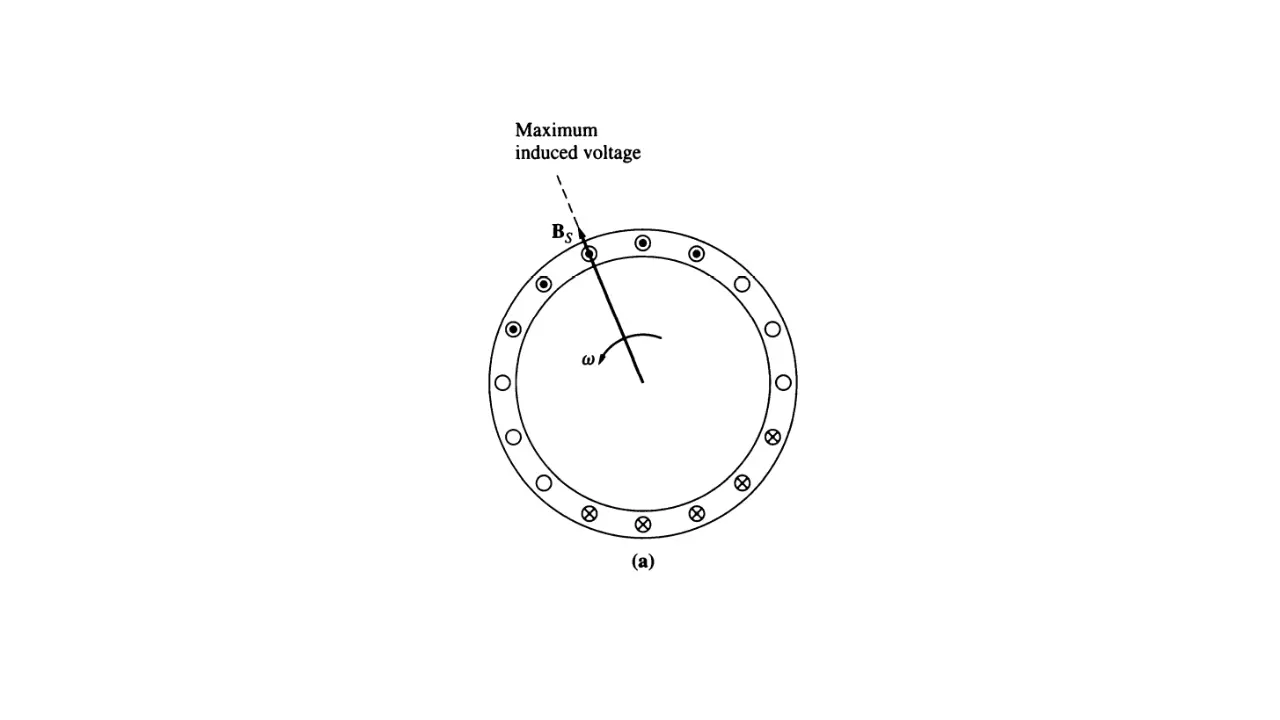 In wound-rotor alternators, the only current passing through the brushes and slip rings is the DC used to maintain the magnetic field. This dc is usually derived from a small portion of the output current taken from the stator and converted to dc. In large alternators, such as those in power stations, there might be a separate DC generator known as an exciter to supply current to the field coils. An exciter can respond quickly to changes in output voltage, ensuring the alternator's output remains constant—an essential consideration in high-power alternators.
Some exciters are configured with a stationary field and an armature on the rotating main shaft. This setup results in a brushless system because the exciter output is on the rotating shaft. A brushless system eliminates the primary maintenance issues associated with large alternators, including cleaning, repairing, and replacing brushes.