Radiofrequency (RF)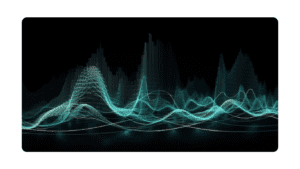 Radiofrequency (RF) refers to an alternating electrical current with specific properties that enable it to be broadcast from an antenna. RF signals are used for various wireless technologies, such as radio and television broadcasts, satellite communications, wireless telephones, and more. RF frequencies are part of the electromagnetic spectrum and are located beyond the infrared side of visible light.
What are Radio Frequency bands and their uses?
Extremely Low Frequency (ELF): Ranging from 3 Hz to 3 kHz. This range is used in seismic studies and for communication with submarines.
Very Low Frequency (VLF): Operating in the range of 3 kHz to 30 kHz. It is used in time radio stations and for communication between remote locations.
Low Frequency (LF): Covering 30 kHz to 300 kHz, LF signals are suitable for long-distance communication and are often called ground waves.
Medium Frequency (MF): Operating between 300 kHz and 3 MHz, MF has been widely used for AM radio transmission, navigation systems, and various applications.
High Frequency (HF): Ranging from 3 MHz to 30 MHz, HF signals are suitable for long-distance communication and are used in aviation, amateur radio, and more.
Very High Frequency (VHF): VHF operates between 30 MHz and 300 MHz, and it is commonly used in analog TV broadcasting, FM radio broadcasting, and air traffic control.
Ultra High Frequency (UHF): UHF spans from 300 MHz to 3 GHz and is crucial for modern wireless communication systems, including GPS, Wi-Fi, and mobile networks.
Super High Frequency (SHF): SHF operates from 3 GHz to 30 GHz and is suitable for point-to-point communication, satellite systems, and more.
Extremely High Frequency (EHF): EHF is the highest frequency band in the RF spectrum, ranging from 30 GHz to 300 GHz. It is used in advanced communication systems, radio astronomy, and remote sensing.
Each frequency band has its specific uses and characteristics, and they play a vital role in modern communication and technology.