Boombox
A boombox is a portable stereo system capable of playing AM/FM radio stations, cassette tapes, CDs, and other types of recorded music, including MP3s. Common alternative names for the boombox include "ghetto blaster" and "jam box," and an alternate spelling is "boom box." These music players are renowned for their portability, typically powered by batteries or connected to an electrical outlet.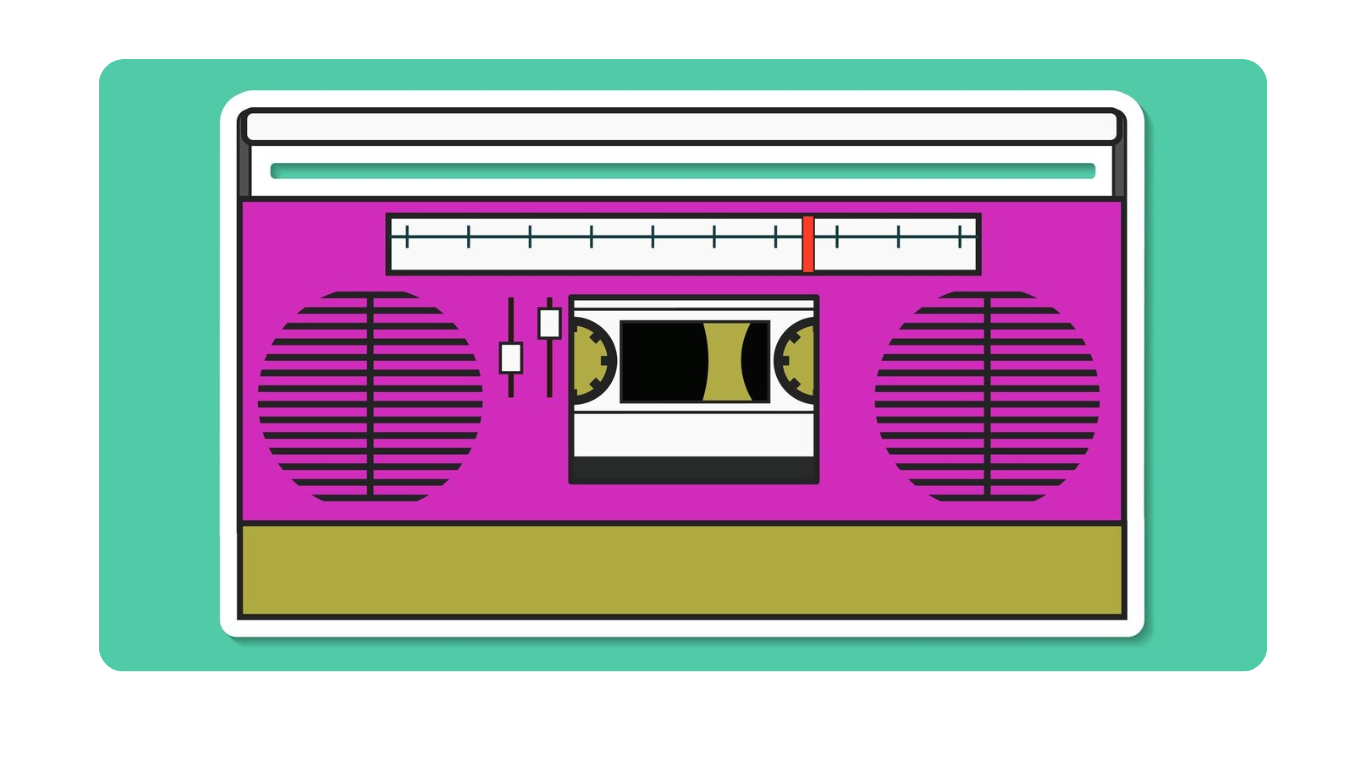 The boombox was first introduced by electronics companies in the late 1970s. Its popularity soared in mainstream culture during the 1980s, particularly in music videos, notably in hip-hop and rap genres. During this era, boombox designs emphasized creating the largest and flashiest music player capable of delivering loud and clear sound. As technology advanced and CDs gained popularity, boombox sizes decreased while sound quality improved.
History of Boombox
Over time, the appearance of the boombox has evolved. The stereotypical 1980s model was silver and rectangular with black, often detachable, speakers on each side. Original boomboxes typically featured dual cassette decks for music dubbing. In the present day, boomboxes have become more stylish, and available in various shapes and colors.
Modern boomboxes continue to be popular electronic devices, with manufacturers incorporating advanced technologies. Many boomboxes can now dock with portable MP3 players, some feature USB connections for direct computer linkage, and others are designed to receive satellite radio stations. Given the diverse music formats available today, boomboxes come with a wide range of features, inputs, and outputs to accommodate different mediums.