SMD Inductor
An SMD inductor, or Surface Mount Device inductor, is a type of inductor that lacks wire leads on its ends. Instead, it is directly mounted onto the surface of a circuit board using metal pads located at either end of the device.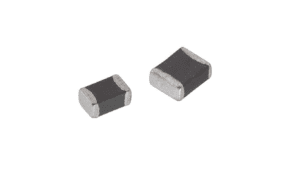 Typically, an SMD inductor consists of a small coil, resembling a spring, made from an electrically conductive wire. Some models may incorporate a core in the center of the coil, often composed of ferrite or another material. The size, material, and density of the core can be adjusted to tailor the operational properties of the coil for specific applications.
The operational principles of inductors are based on the electromagnetic fields they create. Any alteration in the current or voltage sustaining the field induces a magnetic flux. This induced flux generates a new voltage within the field, opposing the voltage attempting to pass through the field. This effect is known as inductance, from which the inductor derives its name.
The ability of an inductor to generate inductance is measured in henrys. One Henry is defined as 1 volt induced for every 1-ampere change in the current through the coil per second. Inductors can have varying ratings, ranging from millionths of a Henry to many henrys, depending on their intended use. SMD inductors used in circuit board assemblies are typically rated toward the lower end of this range. Due to their small size, they are commonly employed to control and filter relatively small electrical signals.
SMD inductor application
SMD inductors are a crucial component of a wide range of electronics, including the newest, most sophisticated gaming systems and basic DC motor controllers. High-quality ferrite materials and innovative design methods enable performance levels that were previously exclusive to through-hole components.
Features include:
Smaller component size, which saves space for assembly and equipment
More compact installation, which increases dependability and lowers costs
Long life and high impedance
Low thermal resistance and good heat transmission