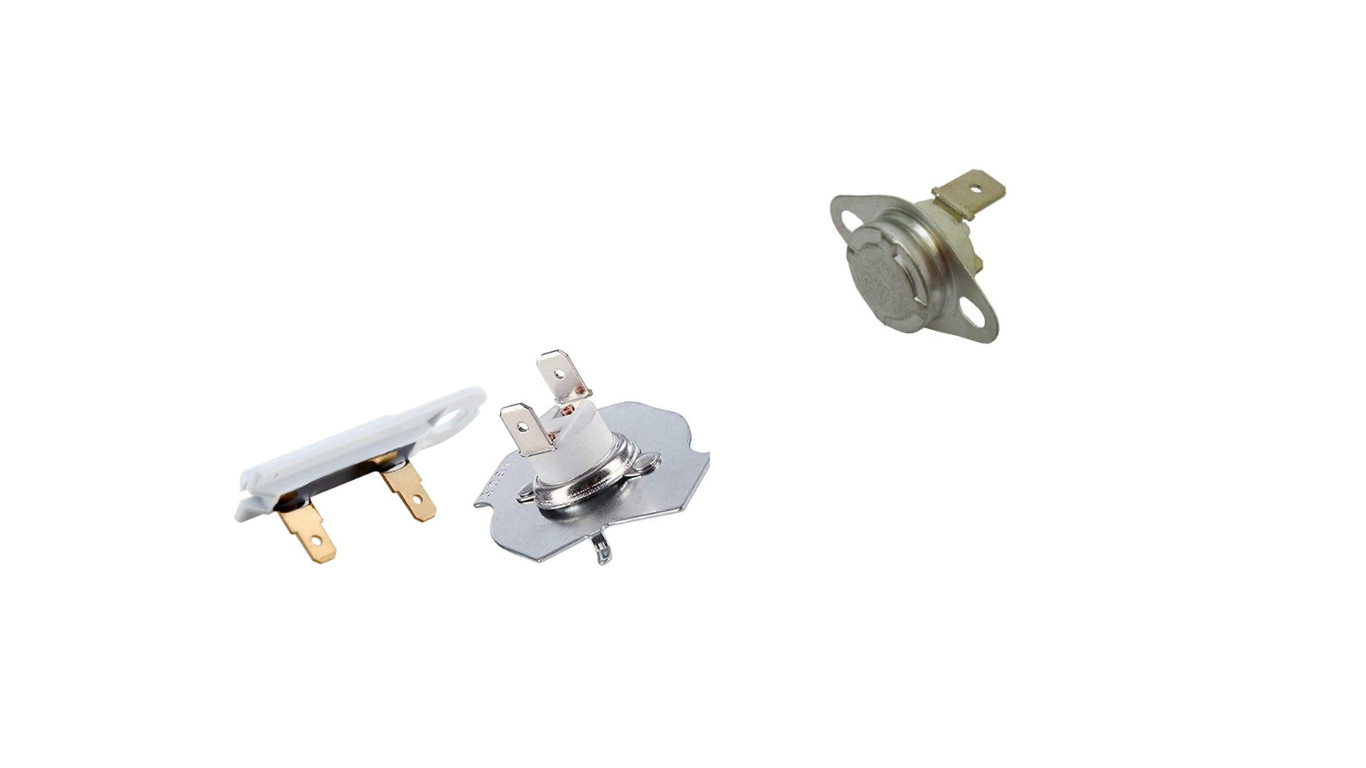 Thermal Cutoff
A thermal cutoff is a device designed to interrupt an electrical circuit when it reaches a specific temperature threshold. This function helps prevent damage to other components in the circuit by cutting off electrical power when excessive heat is detected. There are two main types of thermal cutoff devices: thermal fuses and thermal switches.
Thermal Fuses
Purpose: Thermal fuses are used to protect circuits that may overheat due to rare malfunctions.
Construction: A typical thermal fuse comprises a pellet of metal and a spring encased in a glass tube.
Operation: When the circuit overheats, the metal pellet melts, and the spring pushes the electrical contacts apart, breaking the circuit.
Application: Commonly used in household devices like hair dryers and kitchen equipment.
Consumable: Thermal fuses are consumable and are usually replaced after being triggered.
Thermal Switches
Purpose: Thermal switches are designed to be reset after cooling down to a safe operating temperature.
Construction: These switches incorporate a mechanism that allows for manual or automatic resetting.
Operation: Similar to thermal fuses, they interrupt the circuit when a certain temperature is reached, but they can be reset for continued use after cooling.
Application: Found in systems where occasional overheating is expected and a resettable solution is preferred.
As an integral part of an electrical circuit, a thermal cutoff device provides protection against insulation breakdown, component damage, and the risk of fire. Manufacturers specify the exact temperature at which a particular thermal cutoff device activates, known as the device rating. Determining the appropriate cutoff device rating for a system involves considering the highest safe operating temperatures of individual components, with the chosen rating being the lowest of these temperatures. This ensures effective protection against overheating while allowing normal operation within safe temperature limits.