Directory Service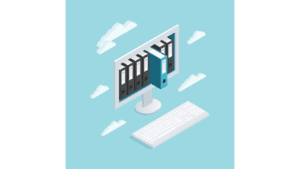 A directory service serves as a specialized database designed for the storage and upkeep of crucial information pertaining to users and resources. These services are commonly denoted as directories, user stores, Identity Stores, or LDAP Directories. Within their repositories, they house a spectrum of data, including user credentials, preferences, device information, and more. Network and system administrators harness the capabilities of directory services for tasks like user onboarding, access privilege management, and the vigilant oversight and regulation of entry to applications and infrastructure assets.
Key points Regarding Directory Services
A directory service acts as a reservoir of data, encompassing details on users, devices, and other elements, thereby enabling administrators to exercise precise control over resource access.
A directory service is a pivotal component of a robust Identity Security strategy.
In the realm of Identity and Access Management (IAM) solutions, directory services often coexist with multifactor authentication (MFA), single sign-on (SSO), and identity lifecycle management.
Notably, Microsoft Active Directory stands out as the most extensively employed directory service among enterprises.
Contemporary businesses oriented toward cloud-first paradigms are transitioning to virtual or cloud-based directory services.