What is Satellite TV?
Satellite TV is a broadcasting service that enables subscribers to receive television signals through a dish-shaped receiver unit. These signals are initially uploaded to a communication satellite fixed in orbit above the Earth and then electronically scrambled to prevent unauthorized access. Subscribers, who pay a subscription fee for satellite TV service, receive both a dish and a discrambler. The tuning information is transmitted to the television through a cable, similar to cable television services on Earth.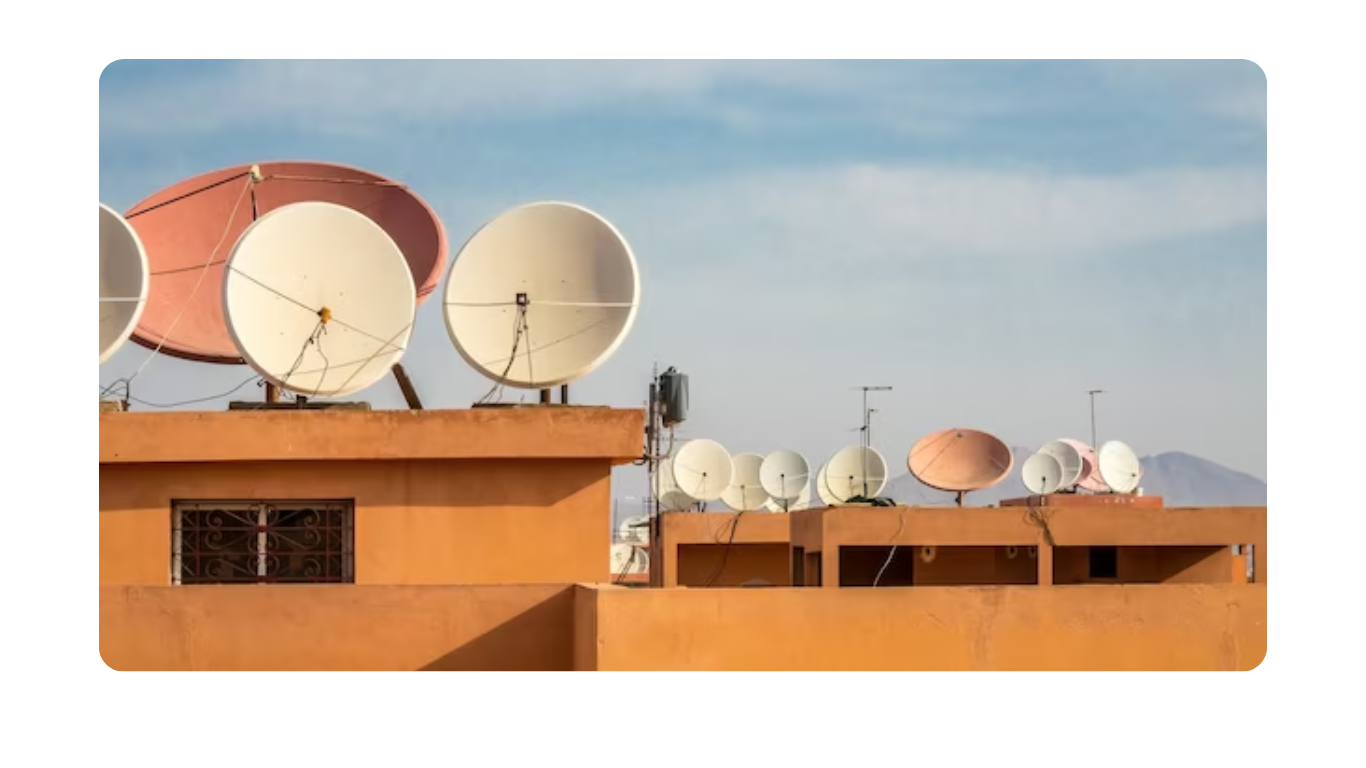 Satellite TV delivers a robust digital signal to subscribers' television sets and operates almost entirely wirelessly. Early systems used large dish receivers to focus distant signals onto a powered antenna. Since different TV channels were located on various communication satellites, these dishes needed to physically turn to specific points in the sky to receive the correct signals. However, the lack of uniform regulation led to the development of illegal electronic descramblers. Stricter penalties for unauthorized descramblers eventually paved the way for legitimate satellite TV subscription services.
Modern satellite TV
Modern satellite TV services have simplified the process. A single communication satellite now remains in a stable orbit above the Earth, allowing subscribers to install a much smaller dish receiver at a fixed point. Technicians from the TV provider may install the dish, or homeowners can determine the proper receiving angle and install it themselves. Unlike scanning various satellites for different channels, contemporary satellite television providers license the use of popular cable or broadcast channels. Similar to a cable system, the tuner descrambles selected programs sent out on a specific frequency. This allows satellite providers to offer options like pay-per-view movie rentals or blocking adult-oriented or premium movie channels.
Need of Satellite TV
Satellite TV services are particularly popular in rural areas with poor broadcast reception and/or no cable service. Purchasing a receiving dish is typically limited to homeowners, not renters. A clear line of sight to the satellite is essential for optimal reception, and some homeowners may encounter issues with trees or mountainous terrain. Critics of satellite TV also note potential reception problems during heavy rain or snowfall, as atmospheric conditions can affect signals between an earth-bound receiver and a space-based satellite. However, it's important to recognize that other television services may face similar challenges.