Voice over Internet Protocol (VoIP)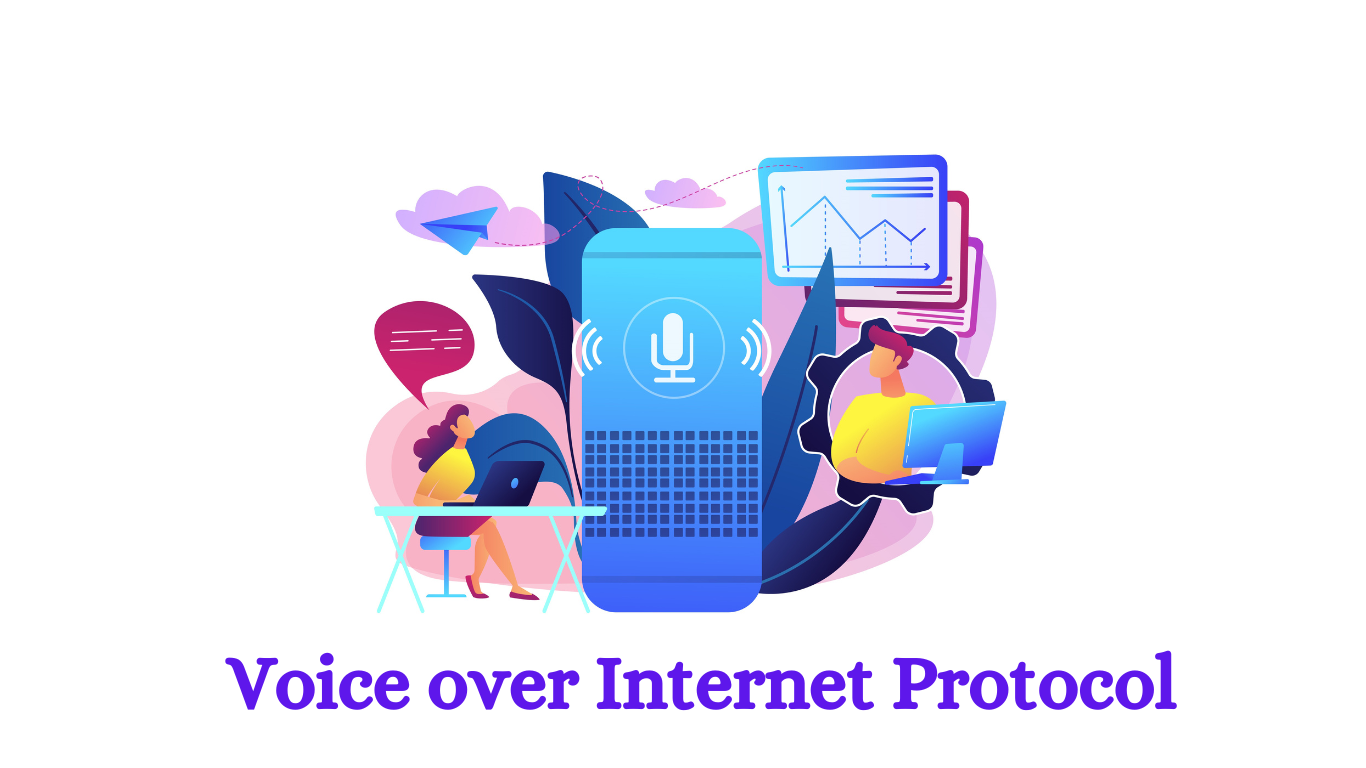 Voice over Internet Protocol (VoIP) is a communication technology that employs an internet connection to initiate and receive phone calls, departing from the conventional landline approach. VoIP serves as an alternative to local telephone providers and operates efficiently through a reliable internet connection.
By leveraging high-speed internet and a designated VoIP service provider, individuals can communicate without the constraints of traditional phone services or physical copper wiring. A remarkable advantage of VoIP is its flexibility; it liberates users from fixed locations, permitting the utilization of a VoIP phone number through a business app. This app seamlessly transforms computers and mobile devices into functional phones.
A reputable VoIP provider simplifies the process for users. Upon plugging in an IP phone, the setup is complete. These digital phones utilize the swiftness of your high-speed internet to establish connections. VoIP converts your voice calls into data packets, efficiently transmitting them over the internet. The option to connect through Ethernet cables or rely on robust Wi-Fi signals adds to the convenience.
What is the difference between VoIP and landline phones?
Distinguishing VoIP from landline phones reveals a crucial distinction. Landline phones rely on physical connections using copper wires to establish fixed locations. In contrast, VoIP operates over the Internet, offering mobility and the freedom to make calls from varied locations. Many opt for VoIP due to its cost-effectiveness, as it reduces startup expenses and minimizes long-distance charges through internet-enabled calls. Understanding how VoIP functions unveil its seamless mechanism
How does VoIP work?
Your phone connects to your home internet box.
When you call someone, your phone tells the VoIP helper to call them.
The helper sets up the call and sends messages between phones.
Your phone changes these messages into sound so you can talk.
VoIP changes your voice into internet messages, and it's super fast. The helper gets the call ready, and the internet sends messages really quickly. You can use VoIP anywhere you have good internet. It's much better than old phones.
Advantages of VoIP
Save Money: VoIP can make your phone bills a lot cheaper, maybe even 60% less!
Clear Calls: Calls on VoIP sound really clear, so you won't miss anything.
Cool Extras: VoIP comes with extra things like auto attendants and call recording. These can help businesses a lot.
Talk Everywhere: VoIP lets you make international calls for less money. This is awesome if you have friends or family in other countries.
Work Anywhere: You can use your work phone number anywhere you work, even at home. VoIP phones aren't expensive, and some providers even give them for free. They also have a mobile app for your computer or mobile instead of a regular phone.
In a nutshell, VoIP makes talking on the phone easier and cheaper. It uses the internet to give you great calls and more extras. This is why people and businesses like it a lot.
What equipment is needed for VoIP service?
You'll need a high-speed internet connection (like broadband), a computer or specialized phone, and possibly an adapter if using a traditional phone.
Is there a difference between local and long-distance calls in VoIP?
Yes, some VoIP providers offer free calls to other subscribers, and there might be charges for long-distance calls to non-subscribers.
Who can I call with VoIP service?
Depending on your plan, you can call anyone with a phone number, including local, long-distance, mobile, and international numbers.
What advantages does VoIP offer?
VoIP can provide unique features and services not found in traditional phone systems, potentially saving you the cost of both a broadband connection and a traditional phone line.
Are there any disadvantages to using VoIP?
Some VoIP services may not work during power outages, and emergency services connections might not be direct. Directory assistance and white page listings could also vary.
Can I use my computer while on a VoIP call?
In most cases, yes.
Does my computer need to be on for VoIP calls?
Only if your service requires making calls through your computer. All VoIP services need an active broadband internet connection.
How do I know if I have an incoming VoIP call?
If you have a VoIP phone or an adapter-connected regular phone, it will ring like a traditional telephone. Software from your provider will notify you if using your computer for calls.
Related Articles:
Related Posts