Difference between Analog and Digital layout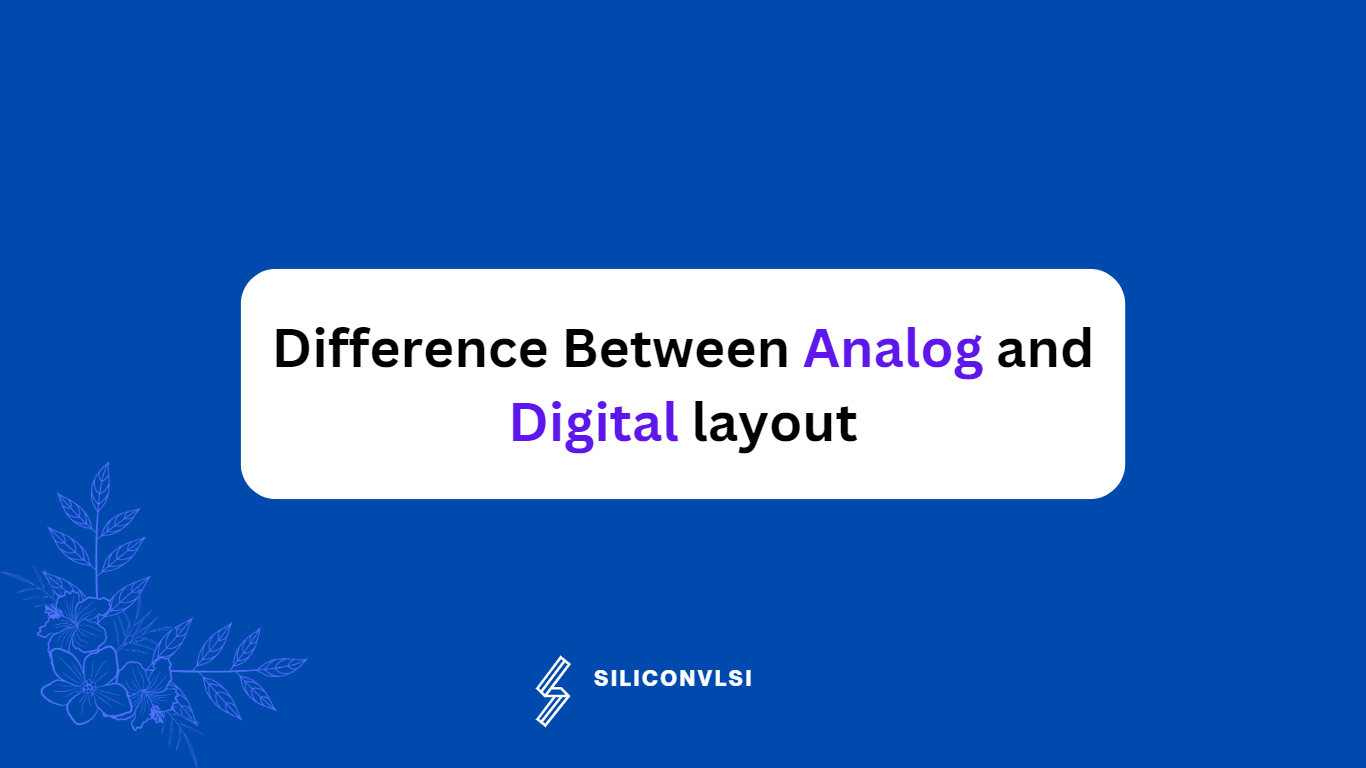 Analog Layout needs matching while digital layout doesn't need matching

Analog layout needs guarding to avoid latch-up while digital layout needs only tap cells.

Analog circuits

are mostly custom-made and lack flexibility.

Digital circuits

have a high degree of flexibility.

Analog signals contain intelligence in amplitude, phase, and frequency. Digital signals contain intelligence in the pulse edges.
Analog layout design engineers work on analog integrated circuits such as amplifiers. Digital layout design engineers work in designing digital integrated circuits such as logic gates.
Analog circuits operate on continuously variable signals also known as Analog Signals. Digital Circuits operate on discretely variable signals or Digital signals i.e. the signal exists only in two levels: 0 and 1.
Related Posts