BIOS and CMOS
The terms BIOS and CMOS are important parts of your computer's motherboard, but they are not the same thing. Let's understand what they are and how they differ.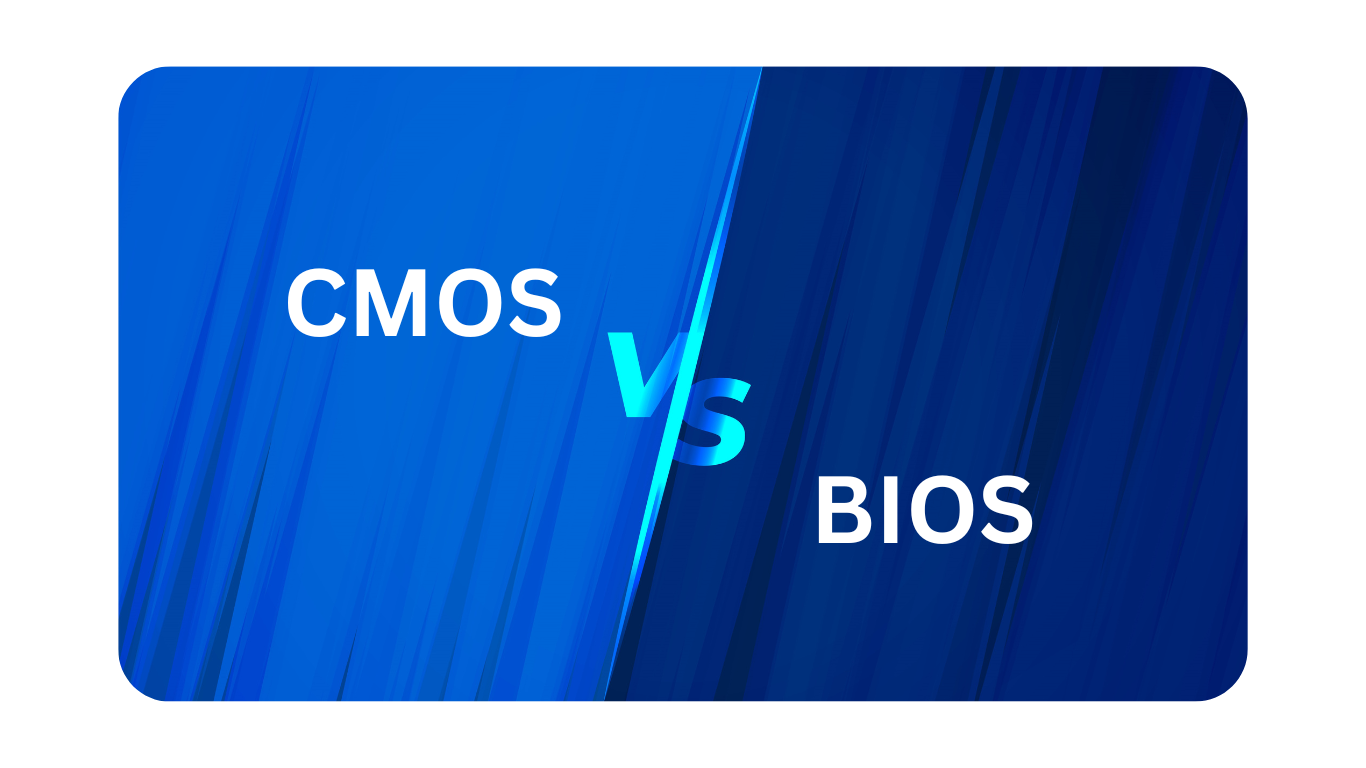 | Features | BIOS | CMOS |
| --- | --- | --- |
| Definition | Firmware stored in the motherboard chip | Special memory chip called "CMOS" |
| Function | The first program that runs on the computer start | Stores BIOS configuration settings |
| Initiation | Performs POST (power-on self-test) | N/A |
| Configuration | Provides a simple interface for hardware setup | Stores BIOS configuration settings |
| Chip Type | Firmware chip on the motherboard | CMOS chip manufactured using the CMOS process |
| Data Storage | N/A | Holds a small amount of data, usually 256 bytes |
| Stored Information | N/A | Types of disk drives, date, time, and computer's boot sequence |
| Volatility | Non-volatile: Retains data even without power | Non-volatile: Retains BIOS settings even when the computer is turned off |
| Power Source | N/A | Has its own dedicated power source, a CMOS battery |
| Purpose | Controls computer startup and hardware | Stores and maintains BIOS settings for various hardware configurations |
Both BIOS and CMOS are essential components of a computer's motherboard, working together to ensure proper system operation and configuration. The BIOS provides the first program that runs on computer startup, while the CMOS stores and maintains the BIOS configuration settings, which are important for various hardware setups.
Related Posts