Norton Equivalent Circuit
The Norton equivalent circuit involves a current source and a parallel resistor, as depicted in Figure 1. The short circuit current (IN) is equal to the current across terminals A and B, and the looking-in resistance (RN) is the resistance measured across A and B after deactivating independent sources. The relationship between Thevenin equivalent circuit parameters and Norton equivalent circuit parameters is evident: RN is equivalent to RTH, and IN is equal to VTH/RTH.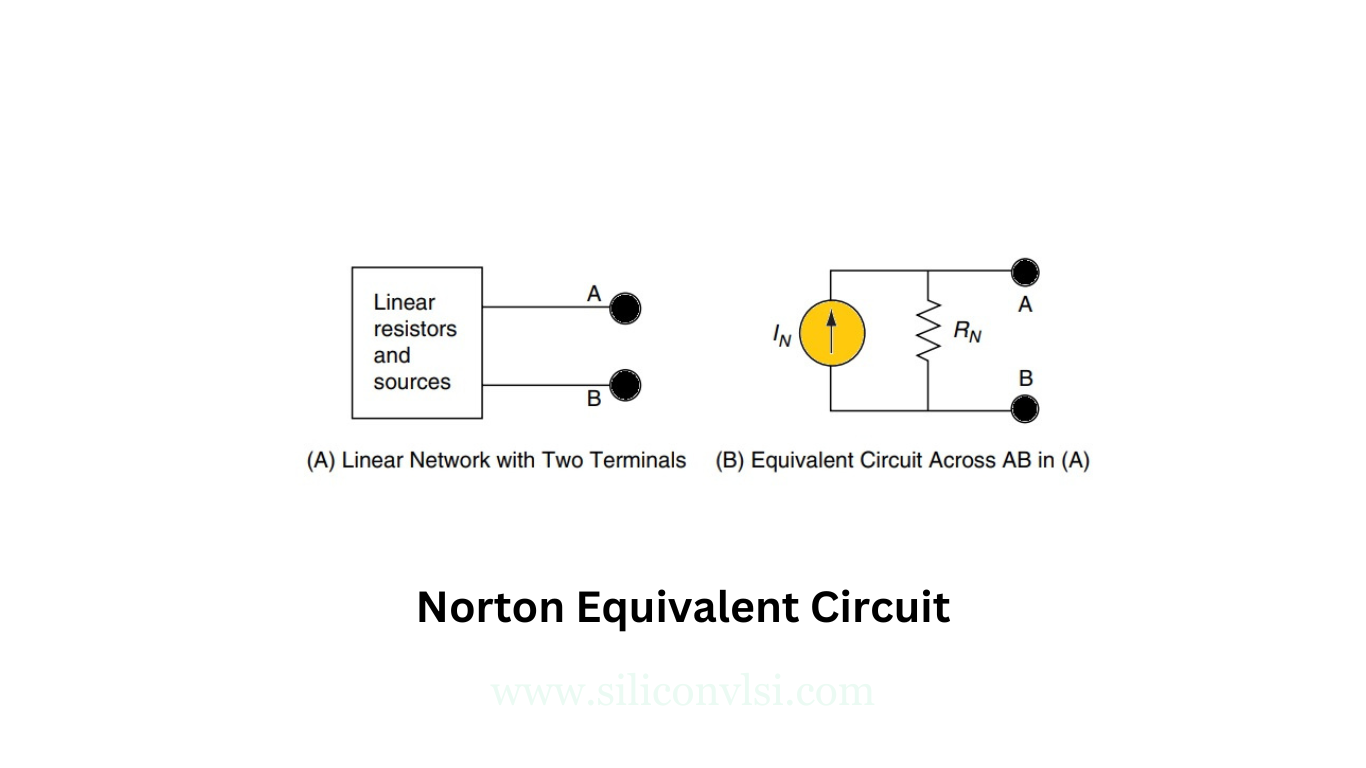 How can a voltage source with a series resistor be transformed into an equivalent current source with a parallel resistor using a Norton equivalent circuit?
The transformation of a voltage source with a series resistor into an equivalent current source with a parallel resistor can be achieved through a Norton equivalent circuit. Conversely, using the Thevenin theorem, a current source with a parallel resistor can be represented as a voltage source with a series resistor. These conversions are collectively termed "source transformations."