Finger Concept in CMOS Layout
Finger means to share the diffusion in Layout design. fingering helps to optimize the resistance of the gate poly along the width of the transistor.
Advantage of Finger in layout
Reduce the poly resistance.
Reduces gate resistance
We can add more power to Source( Source Drain Source)
Reduce drain capacitance.
We can share the Source with another device.
Example of Finger Concept in CMOS Layout
Let's assume I want to create a figure for the following device,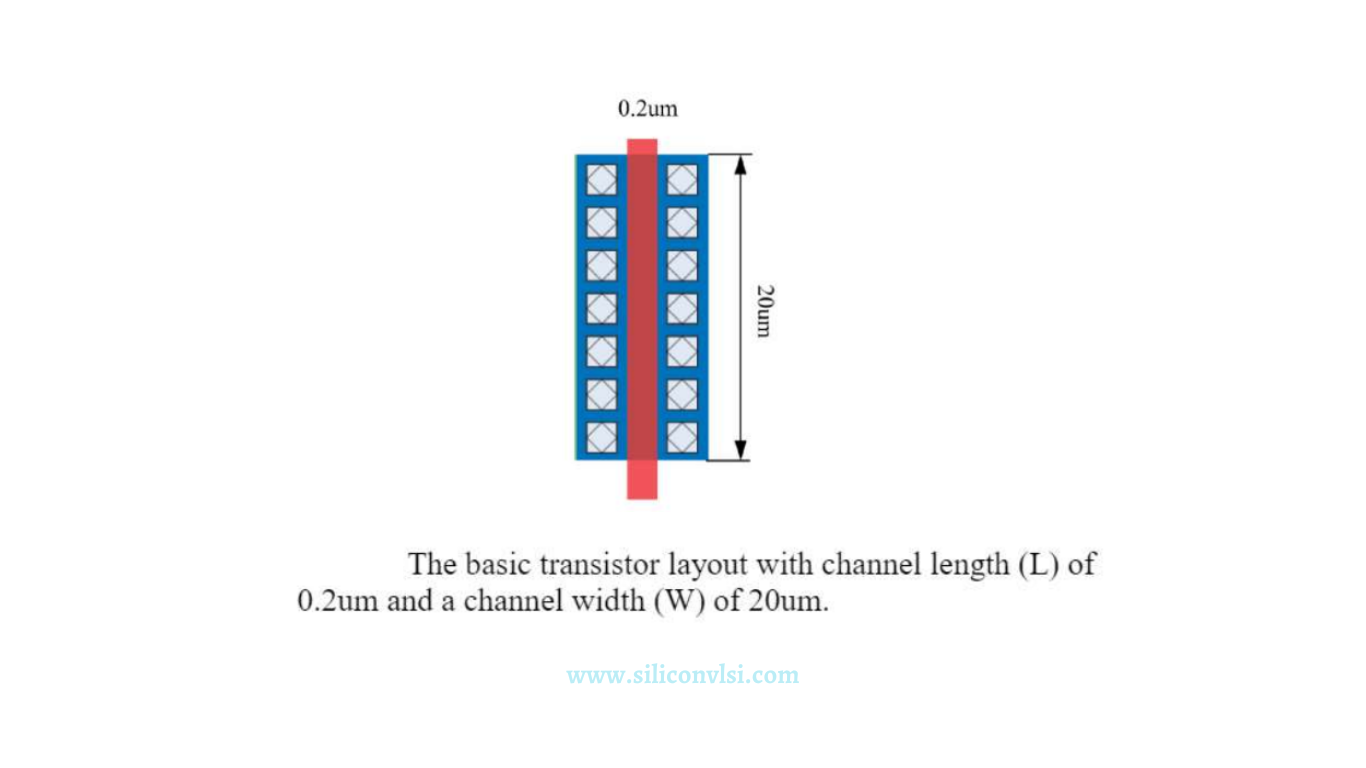 Now We can divide it into the following ways,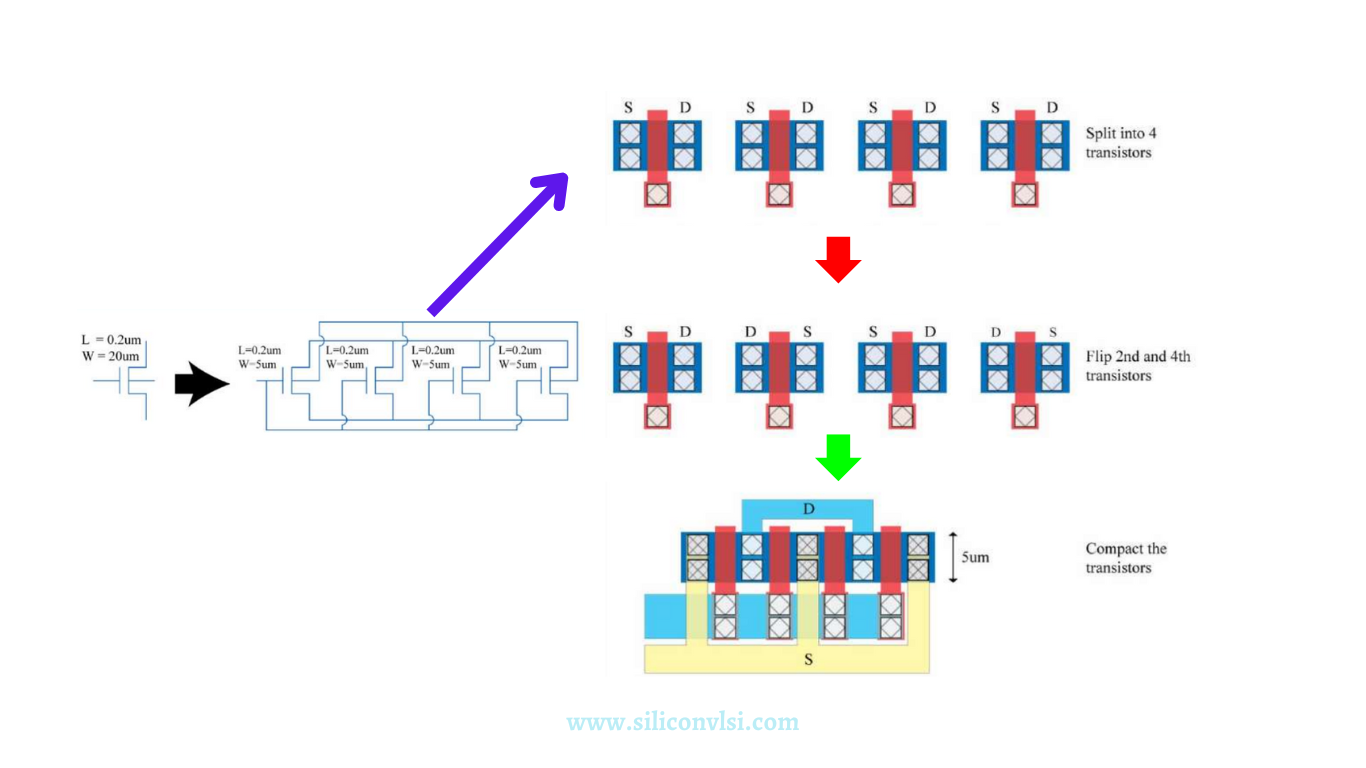 Related Posts