Capacitor in DRAM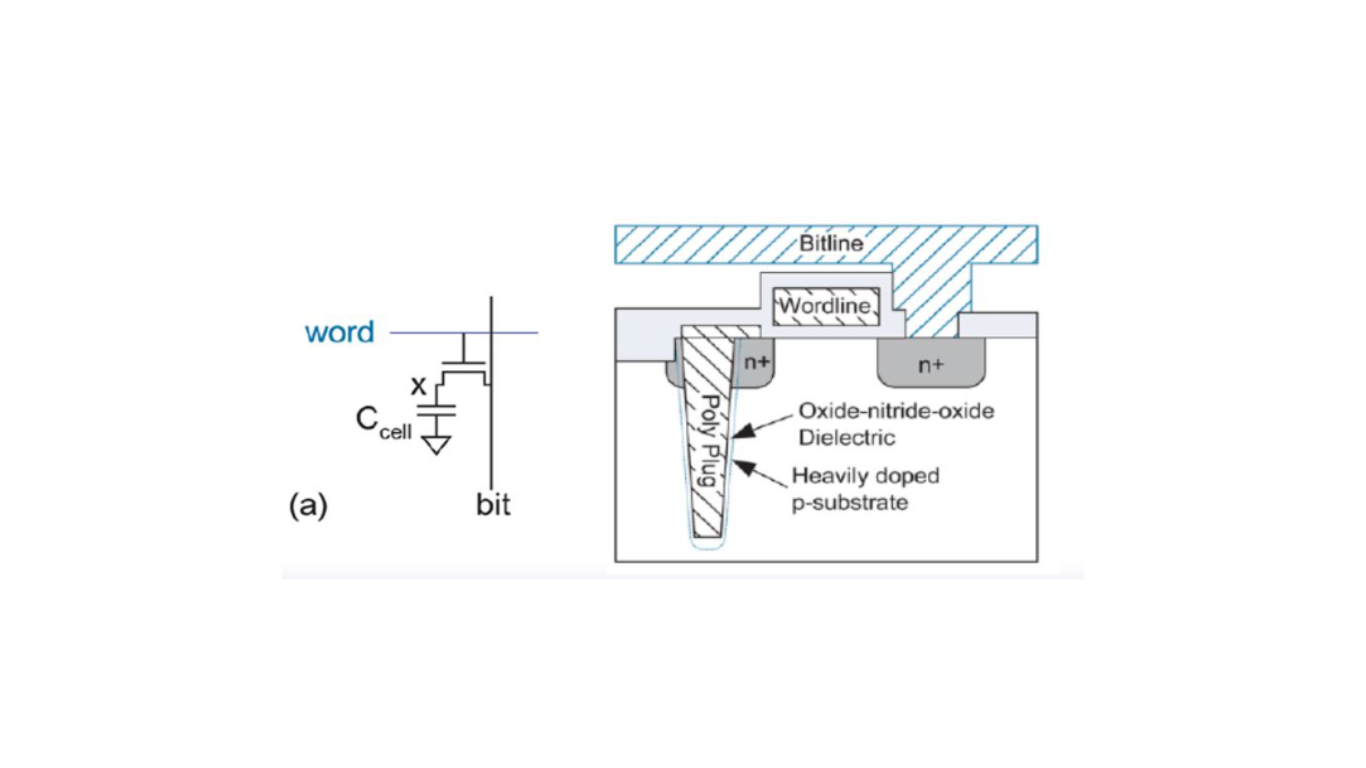 Dynamic Random Access Memory (DRAM) uses capacitors as a key component for storing data. Here's why capacitors are essential in DRAM:
Data Storage: In DRAM, each bit of data is stored as an electrical charge in a tiny capacitor within a memory cell. The presence or absence of charge represents binary 1 or 0, respectively. This charge is continually refreshed to maintain the data, as capacitors tend to leak and lose charge over time.
Read and Write Operations: Capacitors allow for quick read and write operations. When a cell is read, the charge in the capacitor is detected, and the data is retrieved. When data is written, the capacitor's charge is modified to represent the desired value.
Lower Cost: DRAM is cost-effective, and capacitors are a relatively inexpensive component in memory chips.
For the above reasons, need a capacitor in DRAM