Carrier Concentration in Semiconductor
Carrier concentration refers to the number of charge carriers, either electrons or holes, present in a given volume of semiconductor material. It is usually expressed in terms of the number of carriers per unit volume or per unit area.
Types of Carriers
There are two main types of carriers in semiconductor materials: majority carriers and minority carriers. The majority of carriers are the dominant charged particles, either electrons or holes, which exist in larger quantities. On the other hand, minority carriers are present in smaller amounts compared to the majority carriers.
Factors Affecting Carrier Concentration
Various factors have an impact on the concentration of carriers in a semiconductor material. One significant factor is doping, which involves deliberately introducing impurities into the material to modify its electrical properties. Doping can greatly increase the carrier concentration and control how conductive the material is.
When the temperature rises, the number of charge carriers generated due to thermal energy increases, resulting in a higher carrier concentration. Conversely, at lower temperatures, the carrier concentration decreases.
Carrier Concentration Formula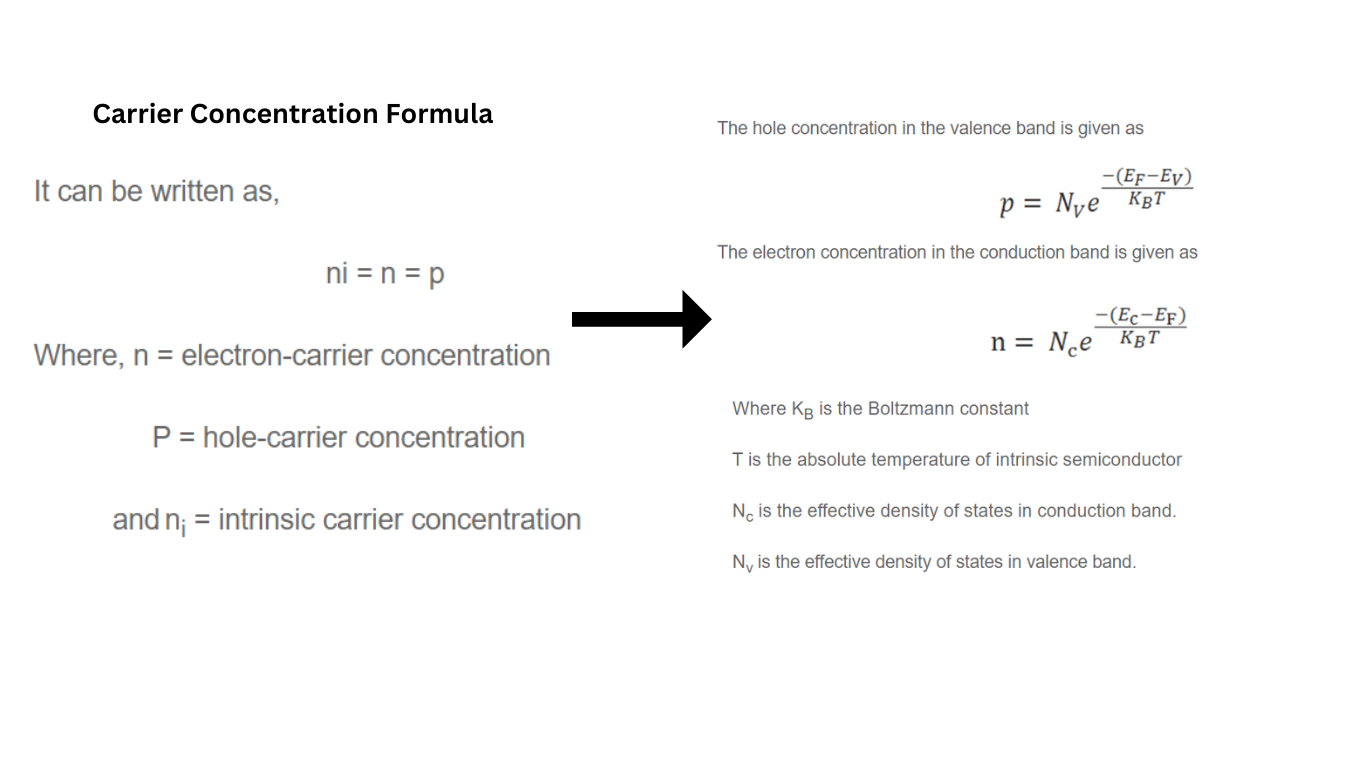 Related Posts