Electron mobility is how quickly an electron may move in the presence of an external electric field, or the ability of an electron to move across a metal or semiconductor in the presence of an applied electric field is known as electron mobility.
The mobility of electrons is greater than that of protons.
Electron Mobility Formula
Mobility is defined as the magnitude of drift velocity per unit electric field.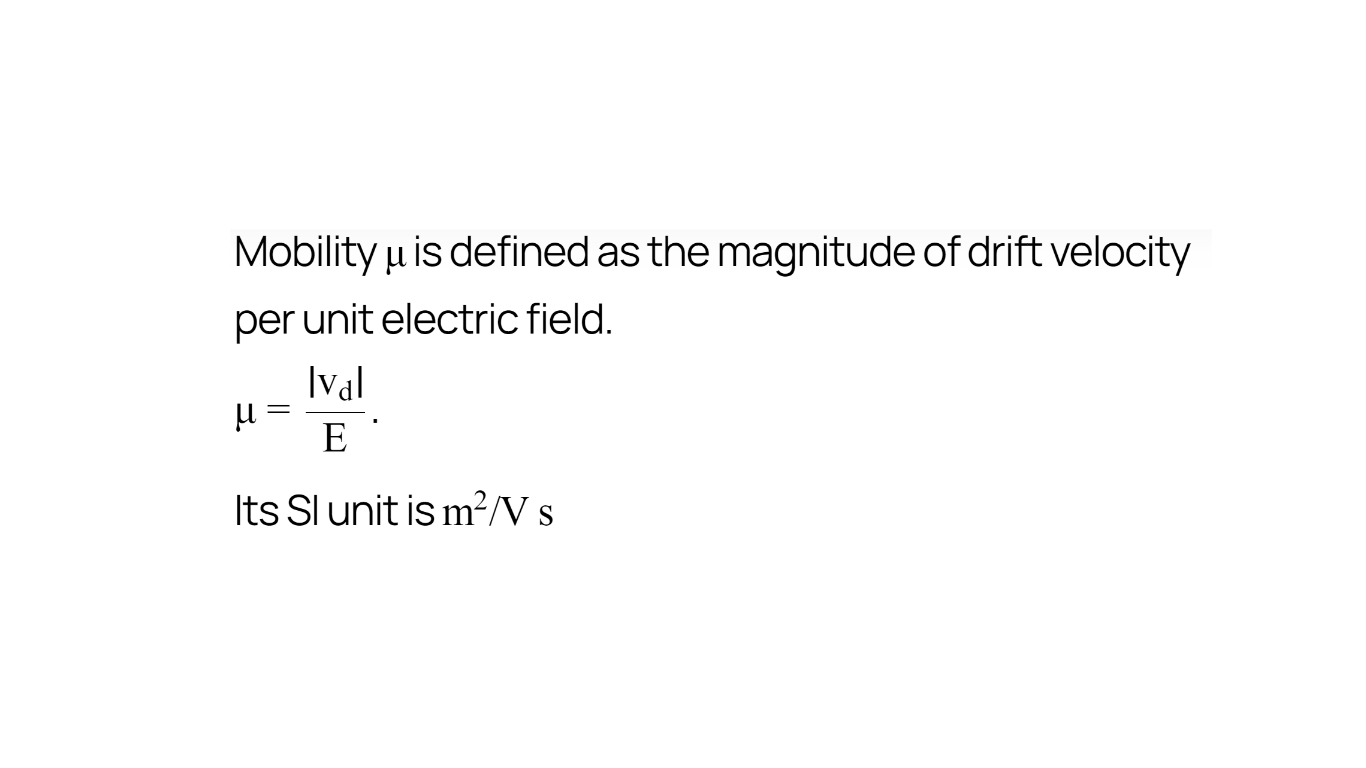 The SI unit of mobility is (m/s)/(V/m) = m2/(V⋅s).
The Formula for the Electron Mobility Dimension
Mobility =
[M0L1T-1] x [M1L1T-3I-1] = [M-1 L0T2I1]
.
Related Posts