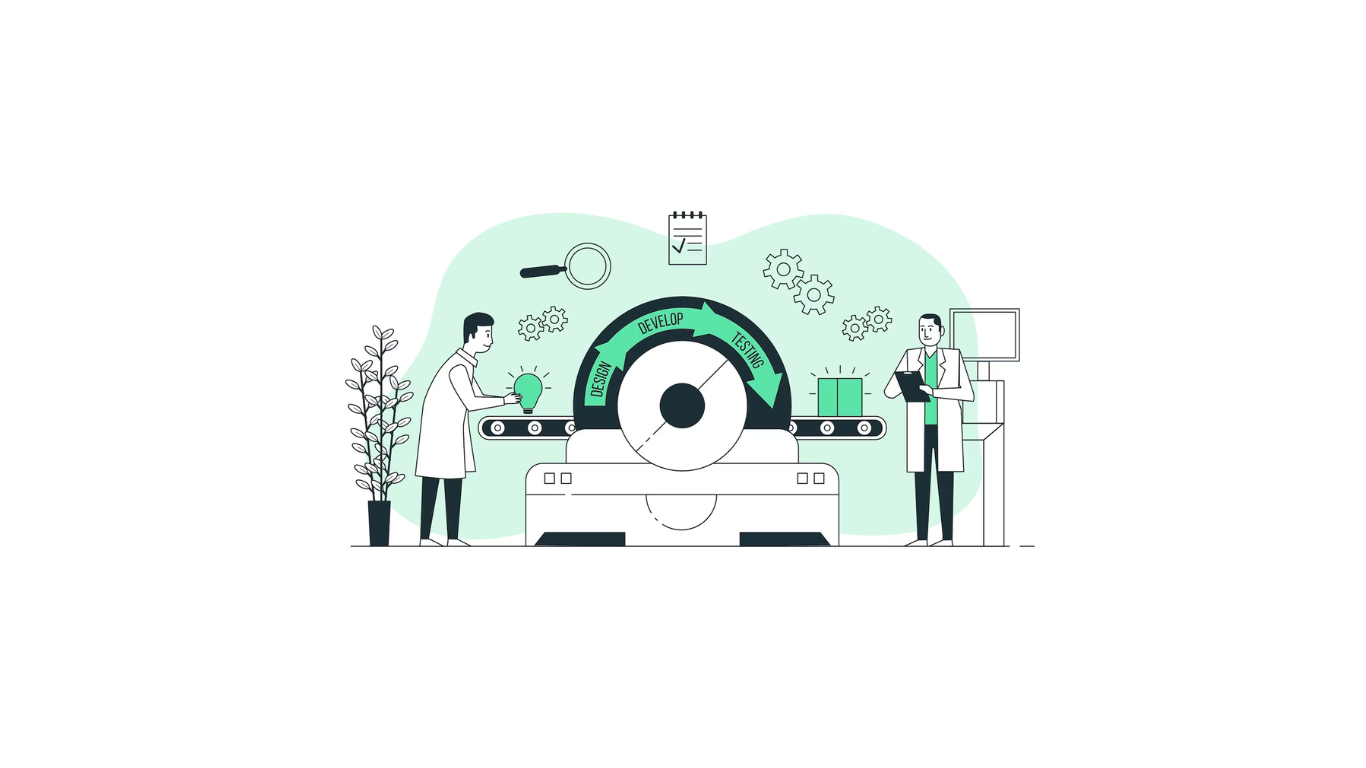 Fundamentals of IC Fabrication
The semiconductor material utilized in creating integrated circuits (ICs) is prepared in the form of thin, single-crystal slices known as wafers. Multiple ICs are produced simultaneously on the surface of a wafer, arranged in rows and columns. Once the fabrication process is completed, individual ICs are separated through a process known as "singulation." This involves cutting the wafer with perpendicular vertical cuts, resulting in small rectangular plates known as chips. Depending on wafer size and circuit requirements, a single wafer can yield anywhere from several hundred to tens of thousands of chips.
The process of processing a wafer involves numerous manufacturing steps, often several hundred, executed sequentially. This takes place in a facility known as a wafer fabrication facility (or fab for short) and can span several months. These steps can be categorized into three main groups: (i) doping, (ii) deposition, and (iii) material removal. These processes are repeated multiple times, leading to the numerous steps required. Structuring can be used to confine these processes to specific regions on the wafer. Let's delve into these processes further:
Doping
In this stage, dopants (acceptors or donors) are implanted into the wafer, determining its p- or n-conductivity. This process is conducted selectively, affecting only specific parts of the wafer surface.. The outcomes include the required doped areas (with lateral structure) and vertical doping profiles.
Deposition
Additional layers (such as silicon dioxide or metal) are deposited on the wafer's surface during this phase. The deposition process contributes to the growth of the wafer surface. In most cases, the entire wafer surface is influenced, although there are exceptions like local oxidation.
Removal
Material is usually eliminated through chemical means, a process known as etching. Etching is frequently employed to structure a layer. Global material removal can be achieved solely through etching or in combination with a mechanically-activated removal process. The former is referred to as bright etching, while the latter involves chemical-mechanical polishing (CMP) to level the wafer surface.
Structuring
Structuring is essential when the above manipulations need to be selectively applied to create lateral structures. This process confines the effects of manipulations to specific desired regions. Such manipulations are termed masked processes, indicating that certain regions are shielded against the manipulation's effects. This applies to all three processes mentioned above: targeted doping, selective deposition, and selective material removal. Structuring for masking is achieved through photolithography.
Related Posts