The demand for qualified VLSI engineers has grown over the years, driven by advancements in AI, EV, and smartphone technologies that rely on intelligent ICs. VLSI design involves chip design and production, using sub-10 nanometer technology to fit billions of transistors into a single integrated circuit, making electronic devices small, powerful, and feature-rich.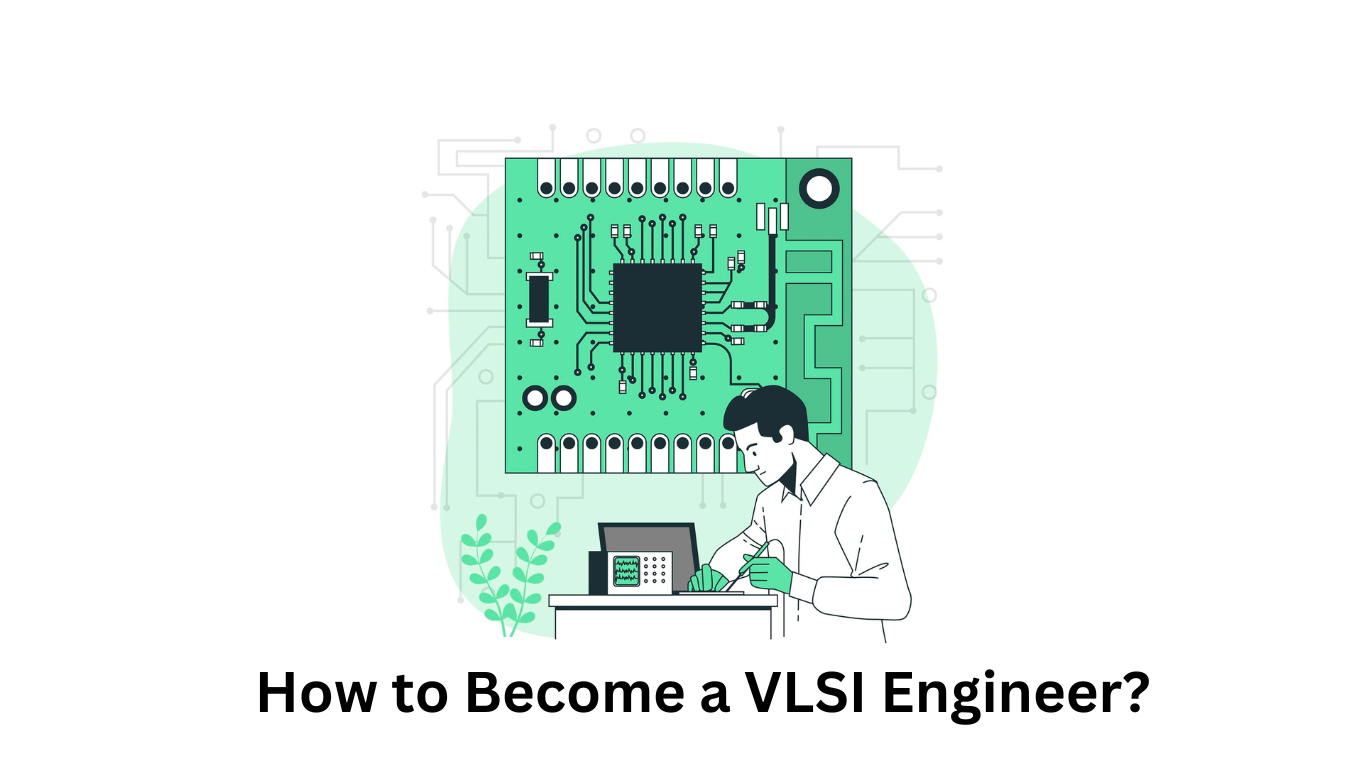 Who can Become a VLSI Engineer?
To become a VLSI Engineer, you need a bachelor's degree in electronics, EEE, or a related circuit area. Computer science/IT software developers with a good understanding of digital foundations and semiconductor physics can also pursue it. VLSI engineers play a vital role in automation and industry 4.0, creating GPUs for AI breakthroughs and driving innovation in Automotive Electronics and Electric Vehicles.
What Fundamentals Do You Need to Become a VLSI Engineer?
Fundamental skills for a VLSI engineer include knowledge of hardware description languages (HDLs) like Verilog and VHDL, System Verilog, UVM, and scripting. Strong teamwork, adaptability, competence, and passion are important.
For successful VLSI engineering, understanding digital electronics is essential. Verilog, VHDL, and SystemC are critical tools, and familiarity with areas like computer architecture, complex digital design, timing, and more is necessary.
VLSI is a specialized field relying on electronics engineering, and a background in ECE or EEE is typically required to work in the semiconductor industry. Computer Science/IT engineers with digital foundations and software development skills can also apply. It is a lucrative industry with demand for SoCs and embedded systems remaining strong.
Subjects You should know to become a VLSI Engineer
These are fundamental subjects you should know if you want to become a VLSI Engineer:
Electronics Fundamentals/Device Electronics: Learn the basics of electronics and how electronic devices work.
Advanced Digital Design in Digital Electronics: Gain knowledge in advanced digital circuit design.
Microelectronics: Study the technology used in very small electronic components and circuits.
Protocols for Communication in Computer Architecture: Understand communication protocols used in computer systems.
Fundamental Physics: Learn the basic principles of physics relevant to electronics.
Fundamental Chemistry: Understand the basic concepts of chemistry related to electronic materials.
FPGA Architecture: Familiarize yourself with the architecture of Field Programmable Gate Arrays.
Tools for CAD (Computer-Aided Design): Learn about software tools used in electronic circuit design.
Network Analysis: Gain knowledge in analyzing electronic networks and circuits.
Analog Electronic Circuits: Study the design and analysis of analog electronic circuits.
Related Posts