Lightning strikes are powerful natural phenomena that can cause significant damage to buildings, structures, and electrical systems. To protect against the devastating effects of lightning, lightning arresters are used. In this article, we will explore different types of lightning arresters, their purposes, and how they work.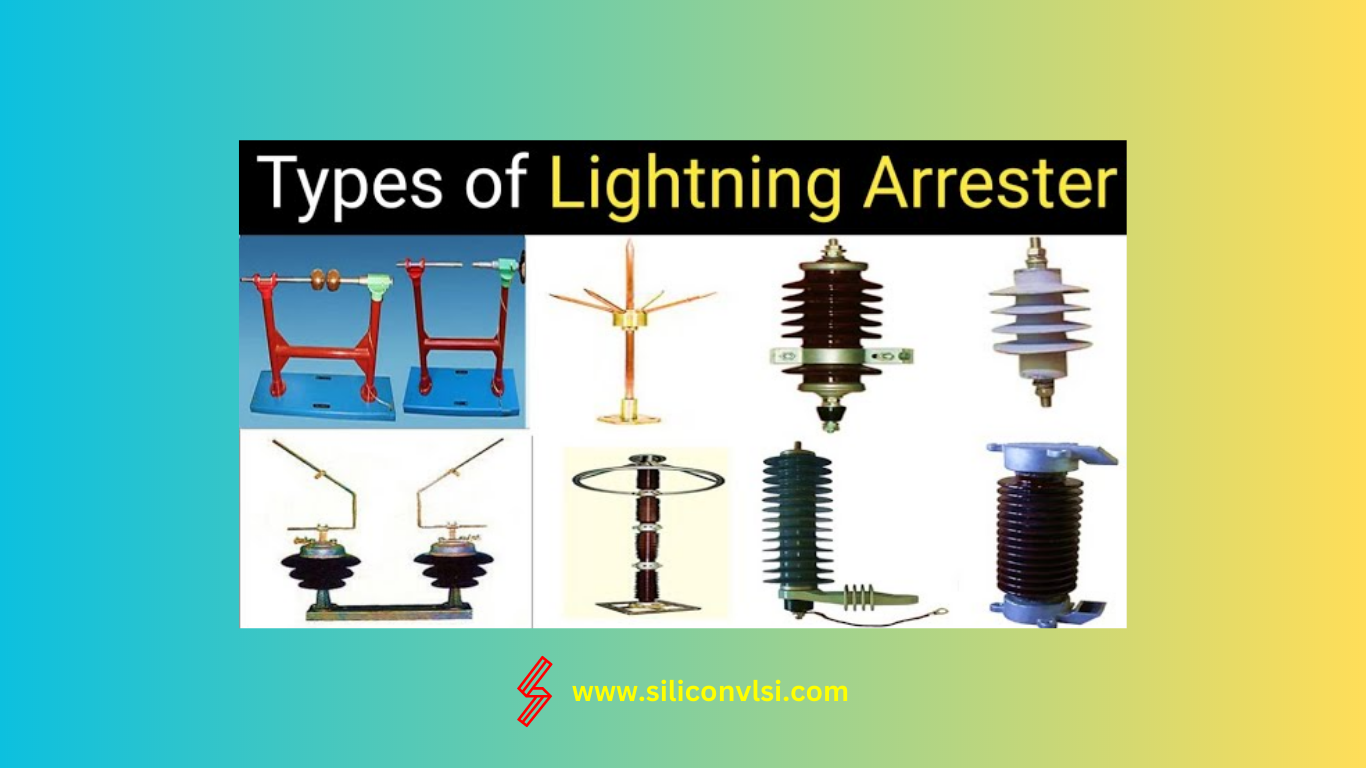 Common Types of Lightning Arresters
There are several types of lightning arresters available, each with its own advantages and applications. Let's explore the most common types:
Rod or Franklin Lightning Arresters Rod or Franklin lightning arresters are the oldest and most traditional type of lightning protection device. They consist of a vertical metal rod, typically made of copper or aluminum, mounted on the highest point of a structure. The rod is connected to an earth electrode through a conducting wire. When lightning strikes, the rod intercepts the lightning bolt and safely conducts it to the ground, protecting the structure and its occupants.
Horn or ESE Lightning Arresters Horn or Early Streamer Emission (ESE) lightning arresters are designed to provide advanced warning and protection against lightning strikes. These arresters have a pointed metallic rod that extends above a surrounding system of radial metallic plates. When an electrical field associated with an approaching lightning strike reaches a certain threshold, the ESE arrester emits a streamer, effectively capturing the lightning before it can strike the protected structure.
Valve or Spark Gap Lightning Arresters Valve or spark gap lightning arresters are based on the principle of creating a low-resistance path for lightning currents. They consist of two or more metal electrodes with a small air gap between them. Under normal operating conditions, the air gap acts as an insulator. However, when a high voltage surge, such as a lightning strike, occurs, the spark gap breaks down and allows the surge to pass through and be safely conducted to the ground.
Carbon Electrode Lightning Arresters Carbon electrode lightning arresters utilize carbon or graphite rods as the main conductive element. These arresters are effective in diverting lightning currents due to the high electrical conductivity of carbon. Carbon electrode arresters are commonly used in high-voltage applications and can withstand multiple lightning strikes without significant degradation.
Gas Tube Lightning Arresters Gas tube lightning arresters use a small hermetically sealed gas-filled chamber to protect against lightning surges. Inside the chamber, there are two electrodes separated by a small gap. When a surge occurs, the gas breaks down and forms a low-resistance path, allowing the surge to be safely discharged. Gas tube arresters have a fast response time and are commonly used in telecommunication systems.
Hybrid Lightning Arresters Hybrid lightning arresters combine multiple technologies to provide enhanced protection against lightning strikes. They typically incorporate elements of both valve and gas tube designs, resulting in improved surge handling capabilities. Hybrid arresters are often used in critical infrastructure, such as power substations and data centers, where high levels of protection are required.
Surge Protective Devices (SPDs) Surge protective devices (SPDs), also known as transient voltage surge suppressors (TVSS), are a type of lightning arrester used to protect electrical systems from transient voltage surges caused by lightning strikes and other sources. SPDs work by limiting the voltage level of incoming surges and diverting excess energy safely to the ground. They are commonly installed at the main electrical service entrance to provide comprehensive protection to an entire building or facility.
Choosing the Right Lightning Arrester When selecting a lightning arrester, several factors need to be considered, including the type of structure, location, and level of protection required. It is essential to consult with a qualified lightning protection professional who can assess the specific needs of the facility and recommend the appropriate lightning arrester type and configuration.
Related Posts