Difference between Field oxide and Gate oxide
Field oxide and gate oxide are two different types of oxide layers used in semiconductor devices, such as MOSFETs (Metal-Oxide-Semiconductor Field-Effect Transistors).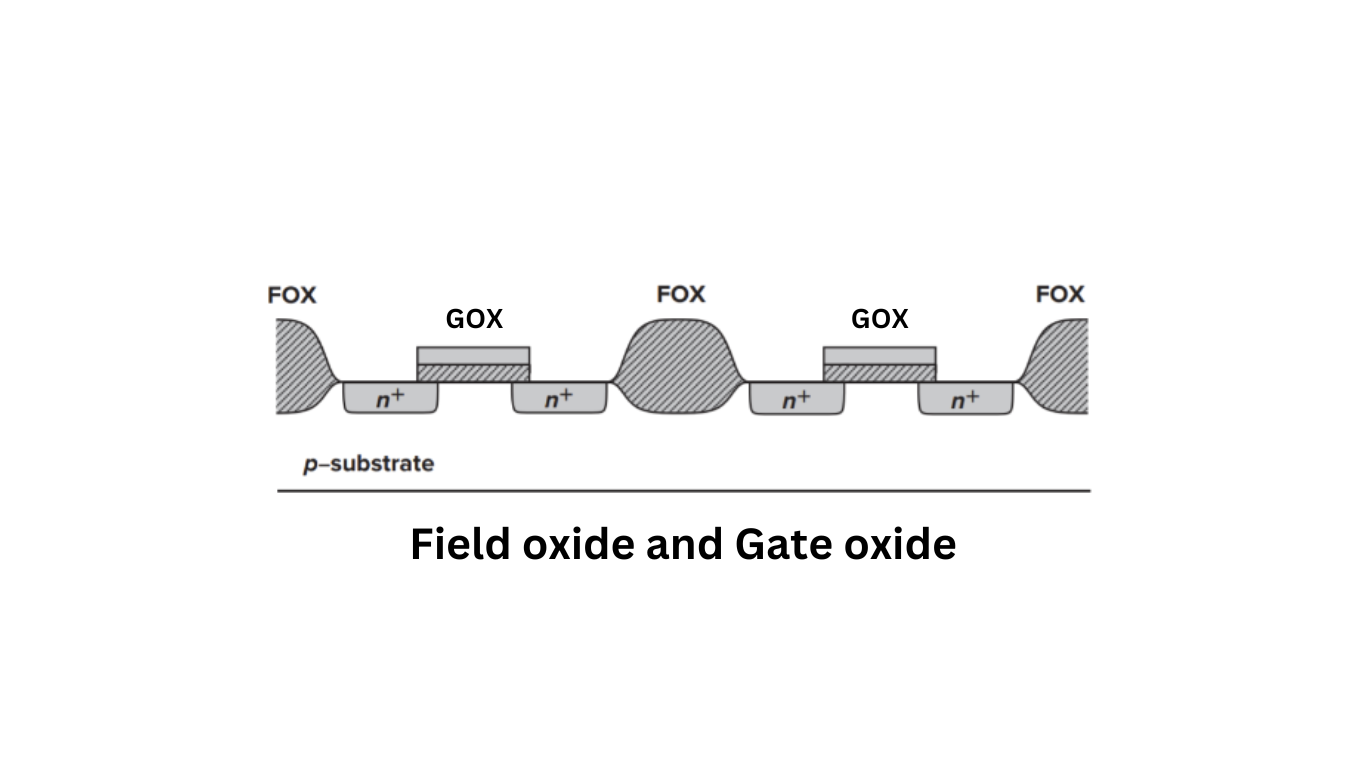 What is Field oxide?
Field oxide, also known as thick oxide or insulating oxide, is a relatively thick layer of silicon dioxide (SiO2) typically ranging in thickness from several hundred nanometers to a few micrometers. It is used primarily for isolation purposes, creating a physical barrier between different components or regions of a semiconductor device. Field oxide helps to prevent electrical interference or leakage between adjacent components, improving the overall performance and reliability of the device.
What is Gate oxide?
On the other hand, gate oxide, also known as thin oxide, is a much thinner layer of silicon dioxide, typically around 1-10 nanometers thick. It serves as the dielectric material between the gate electrode (usually made of polysilicon) and the underlying channel region of the transistor. The gate oxide plays a crucial role in controlling the flow of current through the channel when the transistor is in the on state. It acts as a barrier, allowing or preventing the movement of charges based on the voltage applied to the gate electrode.
In summary, the key difference between field oxide and gate oxide lies in their thickness and functions. Field oxide is a relatively thick layer primarily used for isolation purposes, while gate oxide is a much thinner layer that acts as a dielectric between the gate electrode and the channel region of a transistor, controlling the flow of current.
Sources:
Wikipedia – Gate oxide
Related Posts