Bandgap in semiconductor
Bandgap refers to the energy difference between a material's valence band and conduction band. The bandgap illustrates the energy required for an electron to transition from the valence band to the conduction band. Depending on the bandgap, materials are categorized as insulators, semiconductors, or conductors.
Valence Band and the Conduction Band
In solid materials like semiconductors or insulators, the valence band represents the energy band containing electrons with the highest energy levels at absolute zero temperature. On the other hand, the conduction band is located just above the valence band and consists of vacant energy states that electrons can freely move into.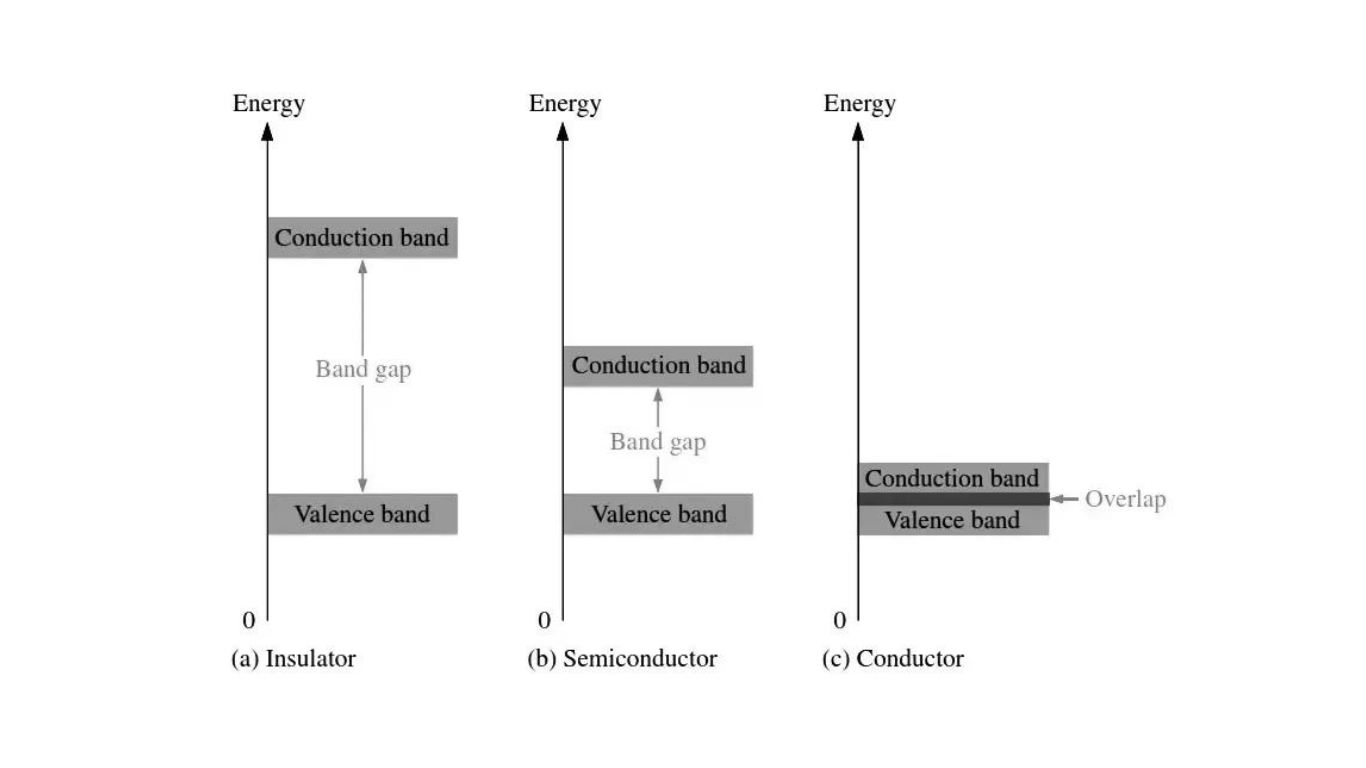 Insulators: Large Bandgap
Insulators possess a relatively large bandgap, indicating that a substantial amount of energy is necessary for electrons to jump from the valence band to the conduction band. Consequently, insulators have very few electrons in the conduction band at normal temperatures, resulting in poor electrical conductivity.
Semiconductors: Smaller Bandgap
In contrast to insulators, semiconductors have a smaller bandgap. This smaller gap enables electrons to overcome the energy barrier and transition from the valence band to the conduction band more easily, particularly at higher temperatures. Such properties make semiconductors highly useful for diverse electronic applications.
Conductors: Minimal or Zero Bandgap
Conductors, in contrast, possess a very small or even zero bandgap. The valence and conduction bands overlap in conductors, allowing electrons to move freely between the two bands. This characteristic grants conductors high electrical conductivity.
Related Posts