Let's discuss the operation and characteristics of a comparator, which is used to compare an analog signal with a reference voltage and produce a digital output.
Comparator Overview
A comparator is a fundamental electronic component used in various applications, including analog-to-digital converters (ADCs). Its primary function is to compare an incoming analog signal with a reference voltage and generate a binary output, typically high or low, based on the comparison result. The symbolic representation of a comparator is shown in Figure 1(a).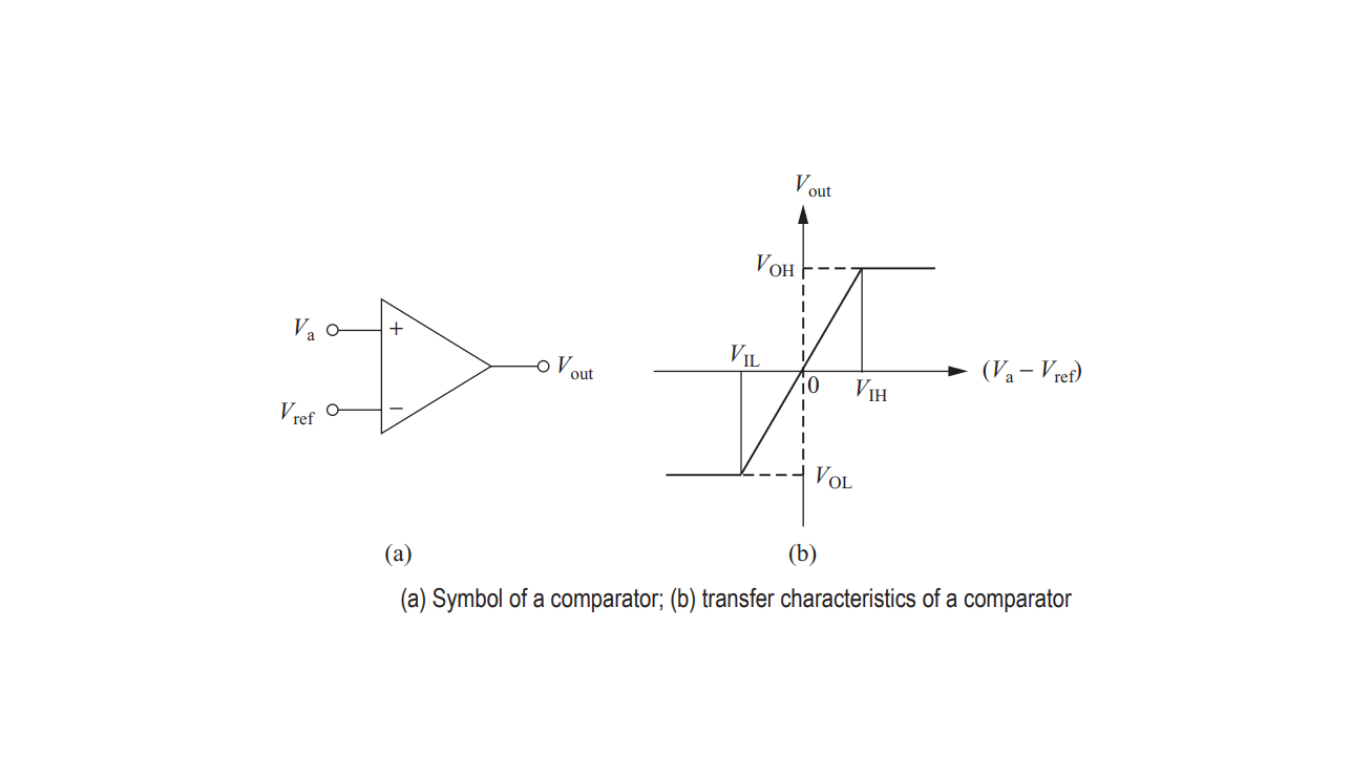 Comparator Operation
When the analog input signal is greater than the reference voltage, the output of the comparator goes high.
Conversely, when the analog input signal is less than the reference voltage, the output goes low.
Transfer Characteristics of Comparator
Figure 5.42(b) illustrates the transfer characteristics of a comparator. The dotted line represents ideal behavior. Key points to note include:
VOH and VOL: These represent the upper and lower limits of the output voltage, respectively.
Gain (Av): The gain of the comparator is defined as the ratio of the change in output voltage to the change in input voltage, and it is expressed as Av = (VOH – VOL) / (VIH – VIL).

As the gain Av approaches infinity, (VIH – VIL) approaches zero, and the comparator behaves ideally.
For small differences between the input and reference voltage (VIL < DVin < VIH), the output is highly amplified.
Dynamic Behavior of Comparator
When a step signal is applied at the analog input of the comparator, the output exhibits a step response. However, there is a finite delay time between the input and output signals, known as the propagation delay. This delay is depicted in Figure 2.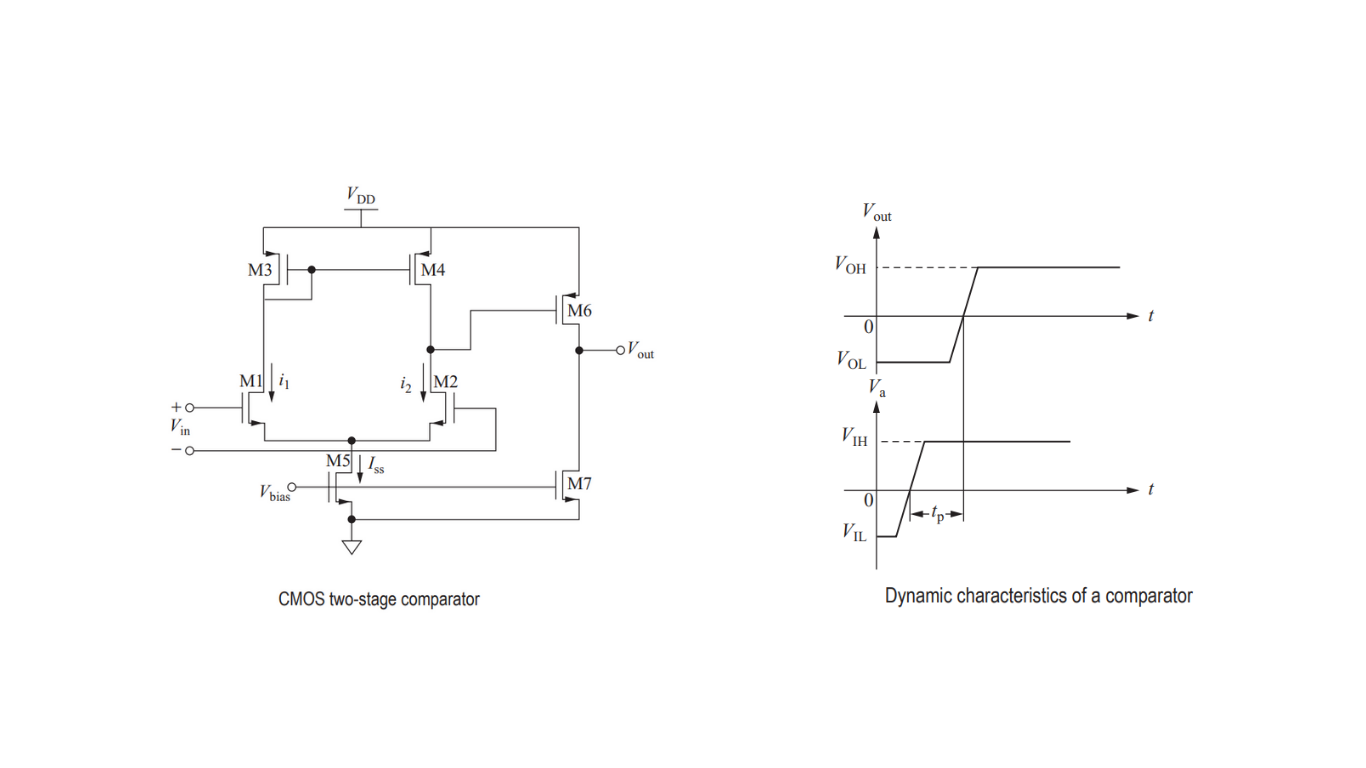 Propagation Delay: The propagation delay (t_p) is determined by the slew rate (SR) of the comparator and is given by t_p = (VOH – VOL) / SR.
Using a Two-Stage CMOS Op-Amp as a Comparator
Comparators require a differential input and have a high gain. Therefore, a two-stage CMOS operational amplifier (op-amp) can be employed as a comparator, as shown in Figure 2. In this open-loop configuration, compensation, which is typically required in op-amp applications, is not necessary.
In summary, a comparator is a critical component for comparing analog signals to reference voltages, producing digital outputs. Its transfer characteristics and dynamic behavior, including propagation delay, are important considerations in its design and use. A two-stage CMOS op-amp can be adapted for comparator applications, offering advantages in certain scenarios.