Frequency Modulation.
Frequency Modulation (FM) is the encoding of information in a carrier wave by changing the instantaneous frequency of the wave. FM technology is widely used in the fields of computing, telecommunications, and signal processing.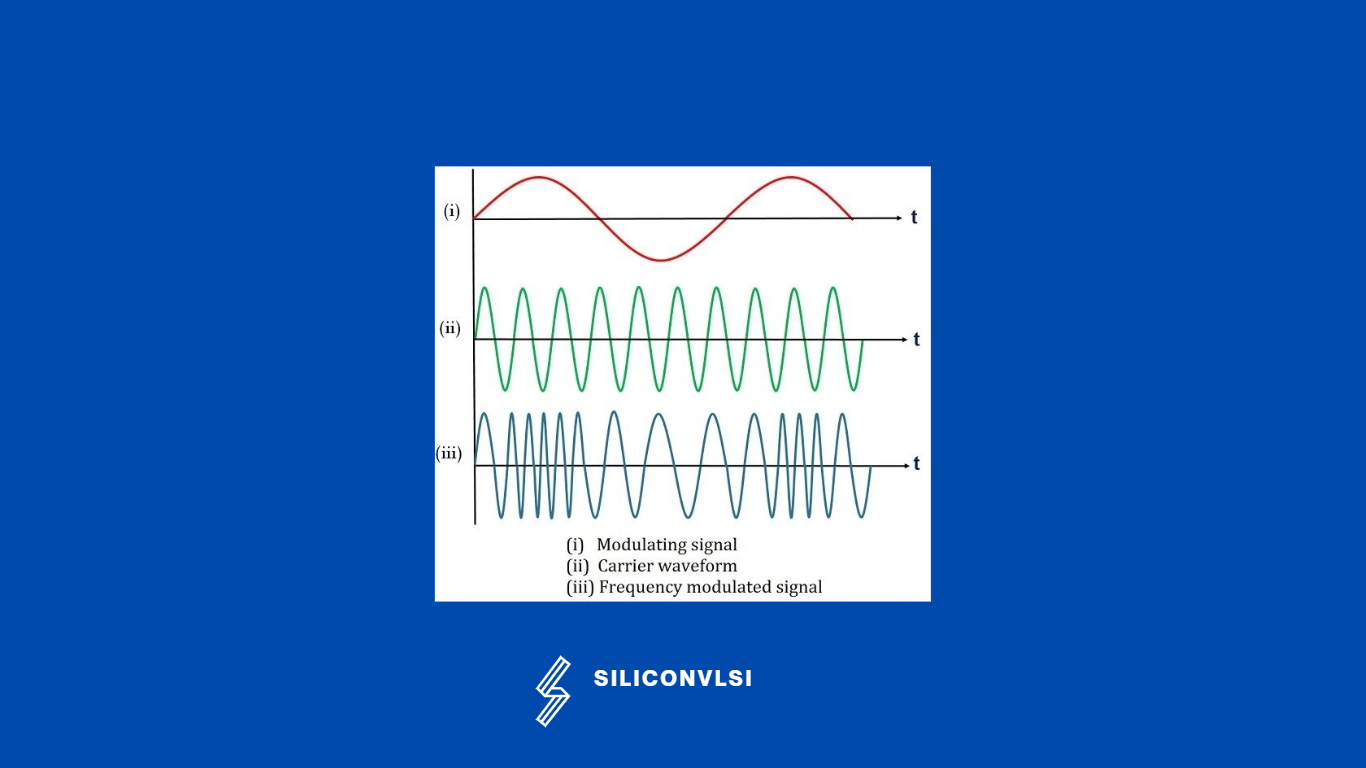 Frequency Modulation Applications
Frequency modulation (FM) is most commonly used for radio and television broadcasts. Analog television channels 0 through 72 utilize bandwidths between 54 MHz and 825 MHz. In addition, the FM band also includes FM radio, which operates from 88 MHz to 108 MHz. Each radio station utilizes a 38 kHz frequency band to broadcast audio.
Frequency Modulation

Theory
The actual mathematical process to modulate a baseband signal, m(t), onto the carrier requires a two-step process. First, the message signal must be integrated with respect to time to get an equation for phase with respect to time, θ(t). This integration enables the modulation process because phase modulation is fairly straightforward with typical I/Q modulator circuitry. A block diagram description of a Frequency Modulation transmitter follows.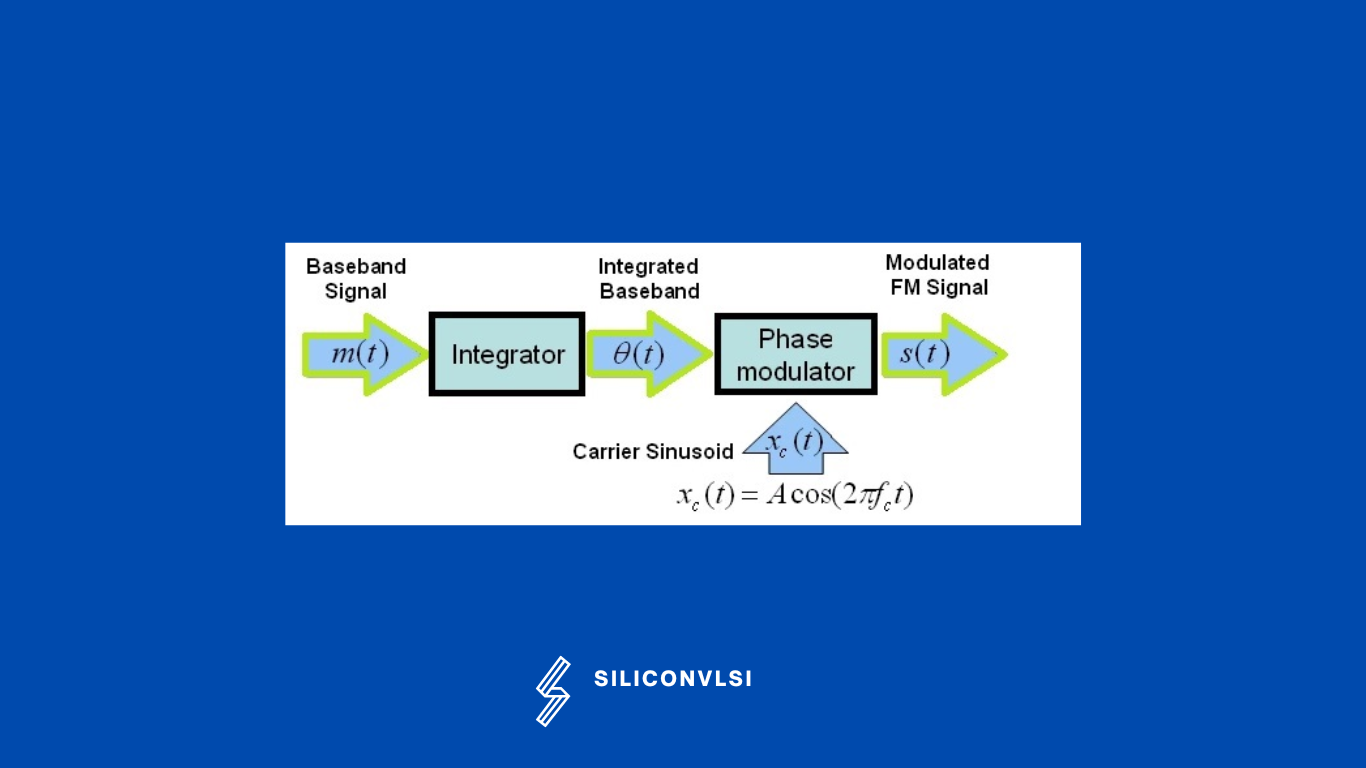 According to the above block diagram, the integration of a message signal results in an equation for phase with respect to time. This equation is defined by the following equation:

where kf is the frequency sensitivity. 
Use of Frequency Modulation
FM radio broadcasting.

Telemetry

Radar

Seismic prospecting

Monitoring newborns for seizures via EEG

Two-way radio systems

Sound synthesis

Magnetic tape-recording systems
Click here for Amplitude modulation
Related Posts