IC Layout Basics
Due to new chip applications in consumer electronics, personal digital assistants, and mobile phones, the use of electronic semiconductors has skyrocketed. This has resulted in an unprecedented demand for engineers with expertise in CMOS and bipolar design and layout. Chris Saint, a coauthor of IC LAYOUT BASICS, provides you with a important primer covering the following topics by using the same excellent information used in his wildly popular IBM training courses:
Wafer processes, fundamental device ideas, integrated circuit procedures, layout methodologies, and wafer processes
Chris and Judy Saint give a logical layered approach to learning in their writing for technicians without an engineering degree, and they do it with the assurance and clarity of an experienced teacher. They start with the basics and build on the straightforward ideas until the complex ideas are crystal evident. Examples, quizzes, and sidebars help to reinforce the information.
Publisher ‏ : ‎ McGraw-Hill Education (16 December 2001)
Language ‏ : ‎ English
Hardcover ‏ : ‎ 350 pages
ISBN-10 ‏ : ‎ 0071386254
ISBN-13 ‏ : ‎ 978-0071386258
Table of Content
Introduction
Acknowledgments
Open Letter to Circuit Designers
IC Mask Design
Digital Layout
Standard Cell Techniques
Analog Layout
Parasitics
Matching
Noise Issues
Floorplanning
General Techniques
Packaging
Verification
Data Formats
CMOS Amplifier
Bipolar Mixer
View PDF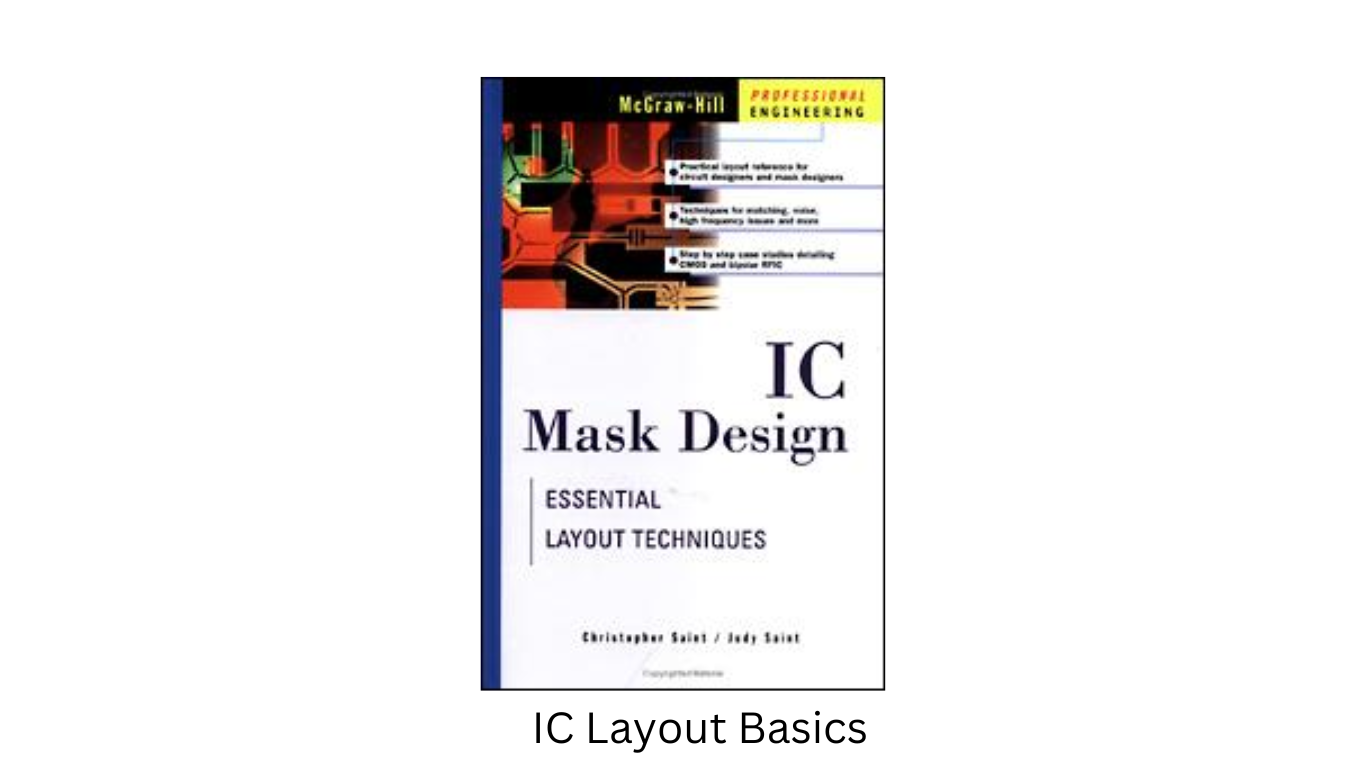 Related Posts