Impedance Matching
Impedance matching is a important concept in electronics that involves designing source and load impedances to minimize signal reflection and maximize power transfer. In DC circuits, the impedance of the source and load should be equal, ensuring efficient energy transfer. In AC circuits, impedance matching becomes more complex due to the introduction of reactance, and the source impedance should either match the load impedance or its complex conjugate, depending on the desired outcome.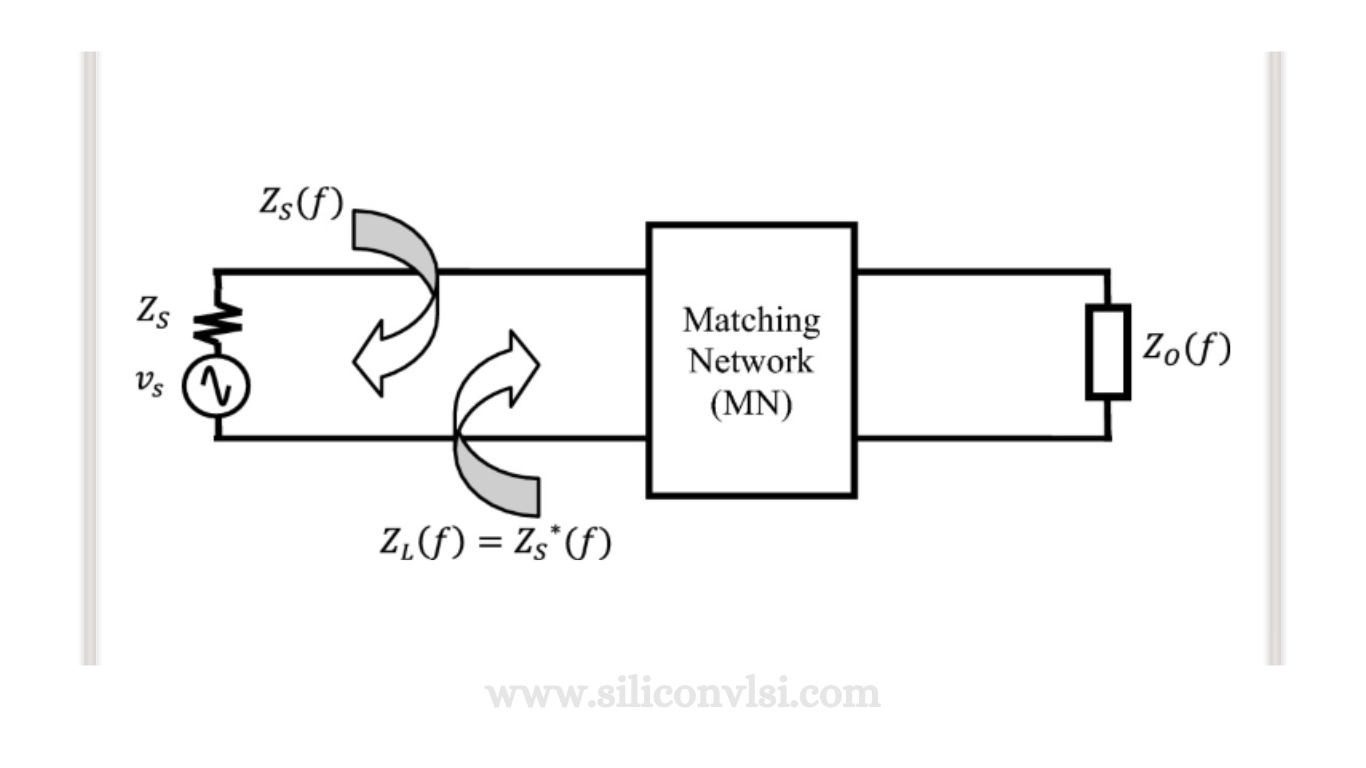 Impedance (Z) is a measure of how much a circuit opposes the flow of electrical current, consisting of resistance (R) and reactance (X), where X is the imaginary component. The impedance equation is defined as Z = R + jX, where j represents the imaginary unit. In DC systems, the reactance is zero, simplifying the impedance to just the resistance.
Why is impedance matching necessary?
The need for impedance matching arises from the adverse effects of impedance mismatch, which can lead to signal reflection and inefficient power transfer. These reflections result in destructive interference, causing voltage peaks and valleys. Impedance matching is important to achieve a desirable Voltage Standing Wave Ratio (VSWR), ensuring efficient signal propagation.
What is Conjugate matching and reflectionless Matching?
Two common approaches to impedance matching are conjugate matching and reflectionless matching. Conjugate matching focuses on maximizing power transfer and requires that the output impedance of the source equals the complex conjugate of the input impedance of the load (ZS = RL – jXL). Conversely, reflectionless matching aims to minimize signal reflection by making the source impedance equal to the load impedance (ZS = RL + jXL). In both cases, the goal is to minimize signal distortion and loss.
In DC systems, where reactance is absent, achieving impedance matching is straightforward, as it merely involves making the resistances of the source and load equal. This ensures both minimal signal reflection and maximal power transfer.
 Impedance Matching Device
Impedance matching devices are components that form part of matching networks, which are configurations used to align source and load impedances. These devices play a pivotal role in achieving impedance matching by manipulating the impedance of the circuit.
Finding appropriate component values for impedance matching can be accomplished through various methods, including computer simulations, manual calculations, or tools such as the Smith chart. These tools aid engineers in determining the optimal values for components within matching networks, ultimately leading to improved signal integrity and power efficiency.
In summary, impedance matching is a fundamental principle in electronics, ensuring effective signal transmission and power transfer. It addresses the challenges posed by impedance mismatch, which can result in signal reflection and distortion.
Conjugate matching and reflectionless matching offer strategies for achieving optimal impedance matching, while impedance matching devices play an important role in creating matching networks. The ability to attain impedance matching enhances circuit performance in both DC and AC systems, contributing to reliable and efficient electronic systems.
Related Posts