Well Proximity Effect 
Well, proximity effect (WPE) is due to lateral non-uniformity in well-doping and causes the MOSFET threshold voltages and other electrical characteristics to vary with the distance of the transistor to the well-edge.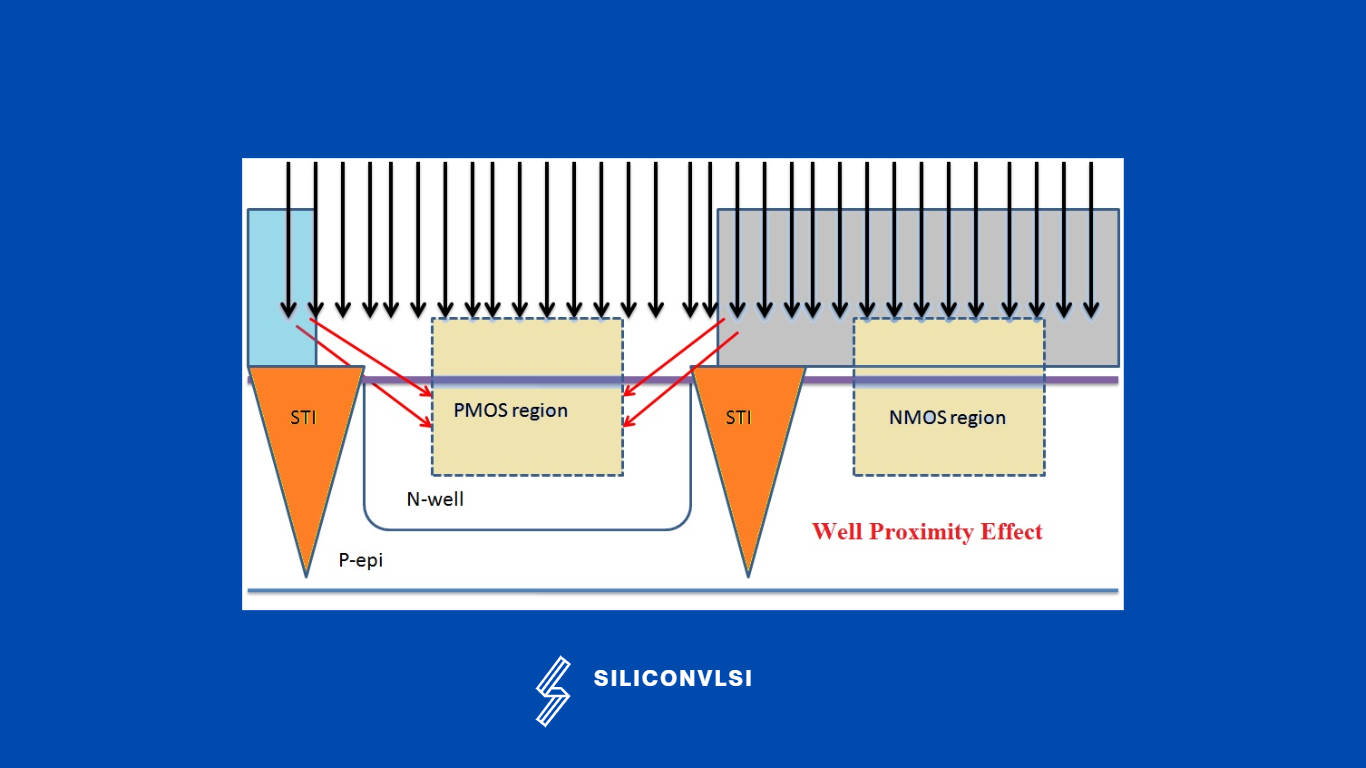 well proximity effectIn the above figure, During the N-well implantation process, atoms can scatter laterally from the edge of the photoresist mask and become on the silicon surface in the vicinity of the good edge. This will change channel dopping hence the threshold voltage. A 7-degree angle is used during NWELL ion implantation, to avoid the channeling effect.
How to Avoid Well Proximity Effect
By putting dummy devices on the  diffusion edge
Keep the device far from the WELL edge
Impact of Well Edge Proximity Effect on Timing
It is Examine the impact of WPE  cell delay that falling delay can decrease due to WPE when the input transient time is large and the output load (fan-out) is small, unlike rising delay. The reason is thought to be that decrease in the leakage current of pMOS exceeds the decrease in the pull-down current of nMOS and the current decreases due to WPE. The leakage current of pMOS is highly suppressed by WPE, compared with the current reduction of nMOS. It also examines whether the case of decreasing the delay appears in the inverter chain. Since the delay decrease can occur when the fan-out is small,
The Shallow Trench Isolation (STI) is the preferred isolation technique for the sub-0.5 μm technology because it completely avoids the bird's beak (LOCOS) shape characteristic.
Shallow Trench isolation needs – in the lateral direction – about the same space as in the vertical direction. STI  is a standard isolation method, occasionally also used between transistors of the same type – saves a lot of silicon area compared to the LOCOS process.
Related Posts