Design Rule Checking (DRC)
DRC helps to check is an essential part of the physical design flow and ensures the design meets manufacturing requirements and will not result in a chip failure. Its stands for the Design Rule Check.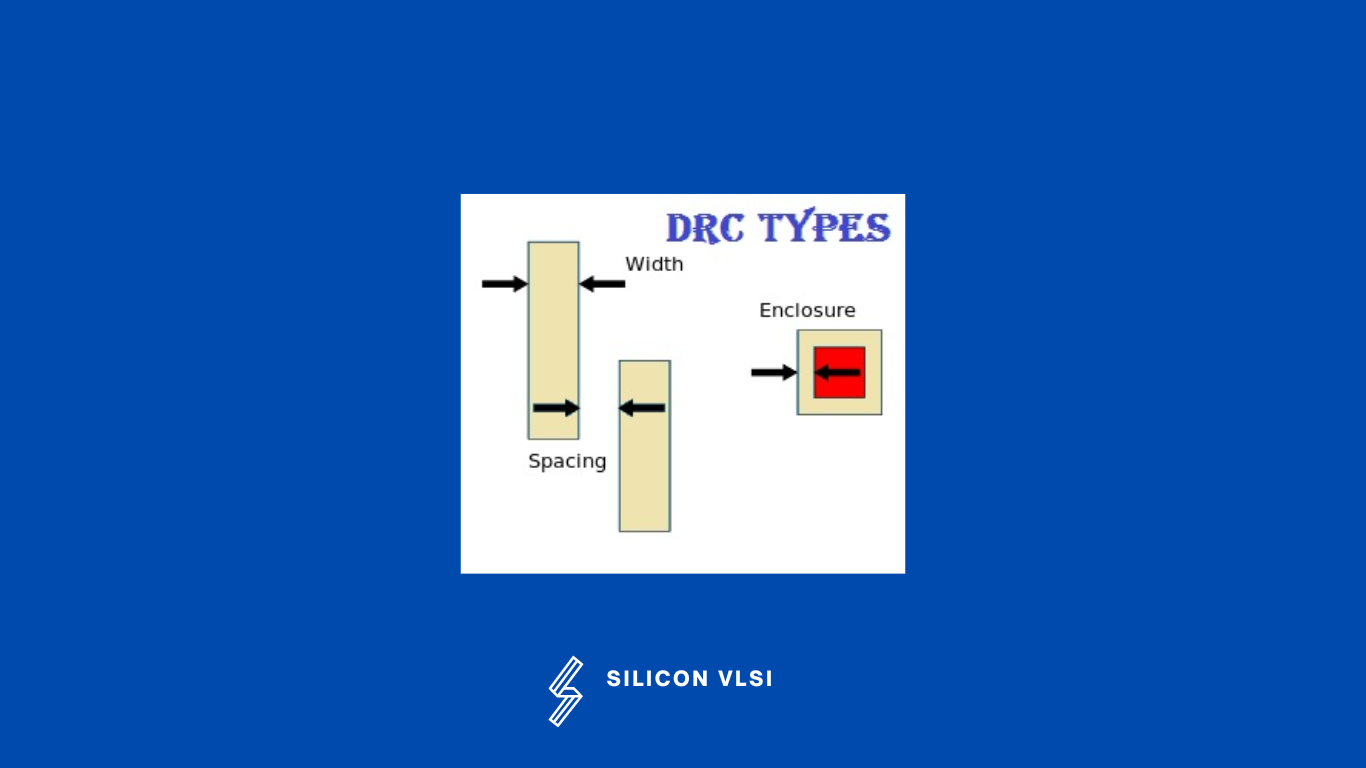 Various foundries have their own design rules for masking and They have consistent processes to convert GDS II into a real layout/final product. 
According to technology and process information, they define some set of rules which has to follow by a Physical Design Engineer while delivering GDS II.
Types of Design Rule Checking
Minimum width 

Minimum spacing

Minimum area

Minimum width and spacing via

Fat wire Via keep out Enclosure

Different net spacing

Shorts violation

End of Line spacing

Metal enclosure

Wide metal jog

Misaligned Via wire

Center via spacing

Special notch spacing

Different net Via cut spacing
Related Posts