Latest Technology in the VLSI field
The transistor density of chips keeps going up as the process node goes down, and Right now, TSMC and Samsung are racing to complete facilities to produce 3nm chips. 
TSMC's 3nm chips will deliver a 5% performance boost while consuming 15% less energy. And also the transistor density will rise by 1.7 to just shy of 300 million transistors per square mm. It's amazing. TSMC is expected to begin risk production of 3nm chips in 2021.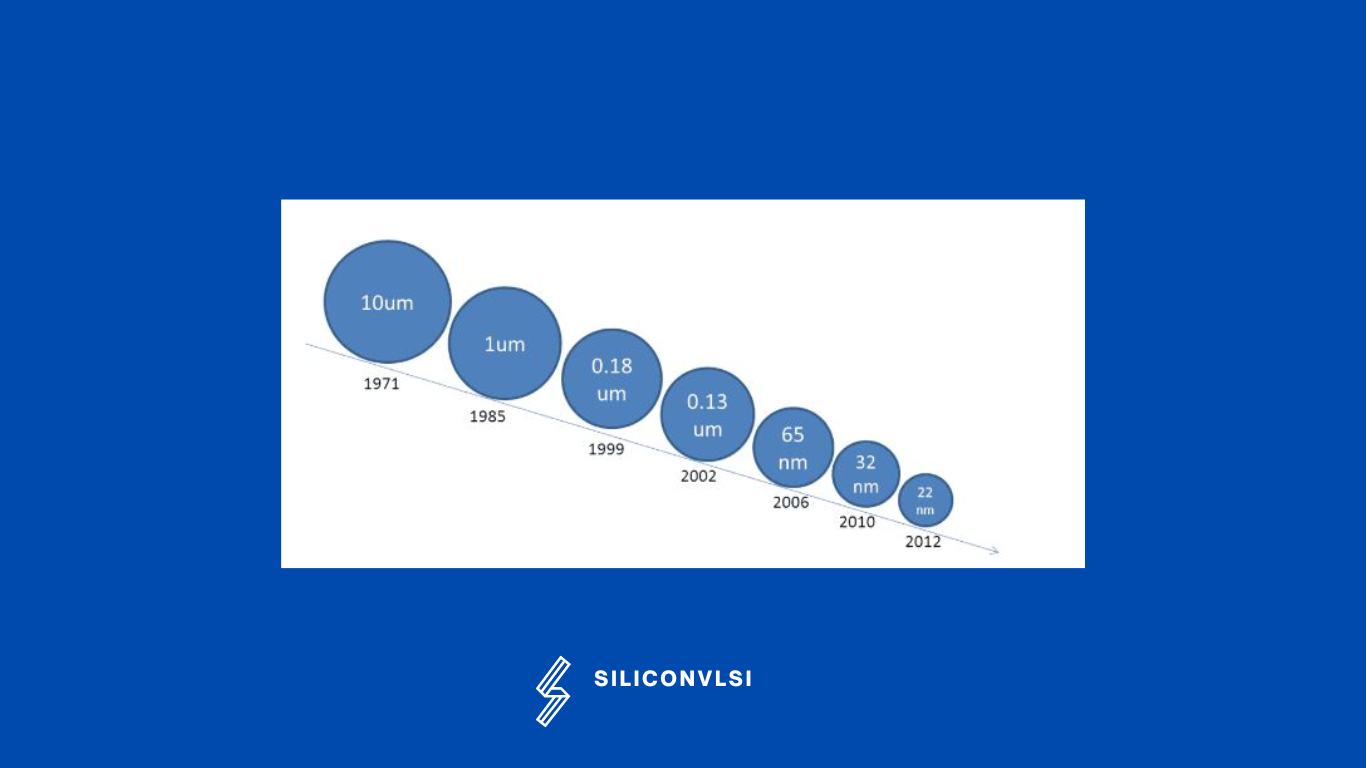 According to history, a new technology node is released every 2 years Starting in 1971 with the 10um technology node and with already some early projects in the 3nm technology node, the semiconductor industry has invested heavily to develop those technology nodes that enable essentially faster, cheaper, smaller chips.
 Why we are Doing Technology shrink?
The technology node is essentially the physical size of the transistor. For example, the smaller the transistors, the more transistors in the same area, and the faster they switch, the less energy they require and the cooler the chip runs. Nowadays FinFET technology is running.
Related Posts