What is Coulomb's Law?
Coulomb's Law, states that the force between two point charges is directly proportional to the product of their magnitudes and inversely proportional to the square of the distance between them. Mathematically, it can be expressed as: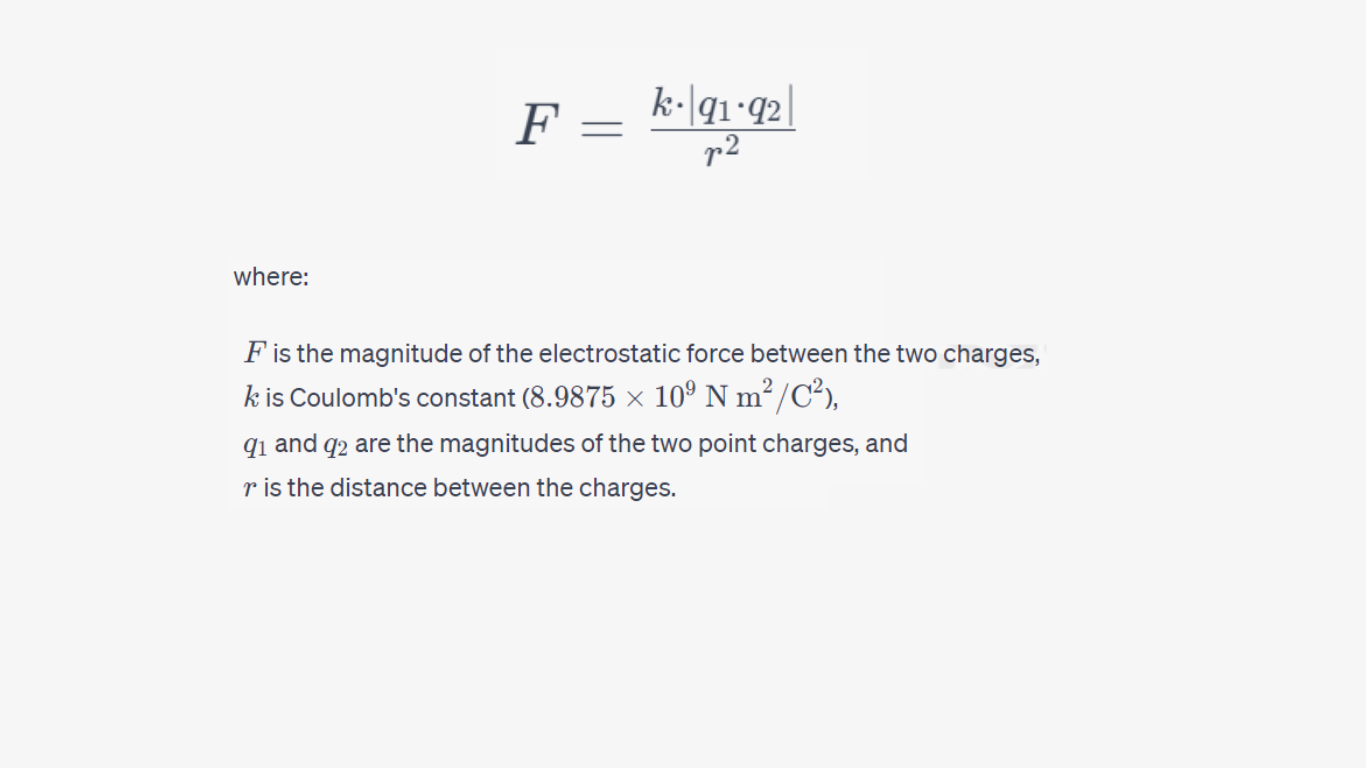 Coulomb's law in vector Form
Consider two point charges  and  separated by a distance .
Coulomb's Force acting on  due to  is given by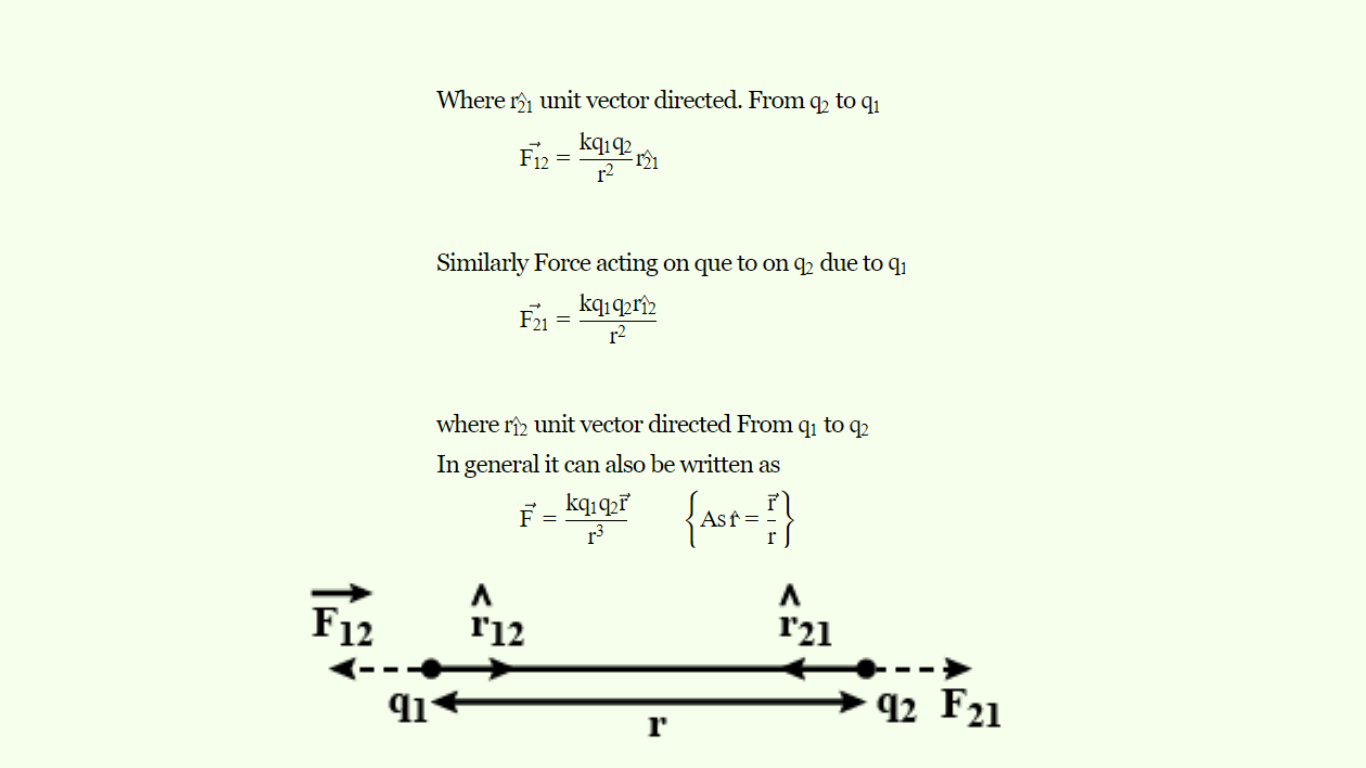 Application of Coulomb's Law
Coulomb's Law finds practical applications in various areas. Some of these applications are:
Calculating Distance and Force: Coulomb's Law helps us calculate the distance and force between two charged objects. By knowing the magnitudes of the charges and the distance between them, we can determine the electrostatic force acting between them.
Electric Field Calculation: Coulomb's Law is instrumental in calculating the electric field generated by charged particles. The electric field represents the force experienced by a test charge placed in the presence of other charges.
Limitations of Coulomb's Law
However, there are certain limitations to Coulomb's Law. These limitations are:
Spherically Symmetric Distribution: Coulomb's Law works best when the charged object has a spherically symmetric distribution. This means it is suitable for point charges or a charged metal sphere where the charge is uniformly spread.
Non-overlapping Charges: The charges under consideration should not overlap. They must be distinct point charges for the calculations to be accurate.
Stationary Charge Bodies: The charge bodies involved should be stationary with respect to each other. If the charges are moving, additional factors from electromagnetism need to be considered.
Understanding these applications and limitations helps us apply Coulomb's Law effectively in various scenarios, contributing to our understanding of electric interactions and enabling the development of numerous technological advancements.
Example: Write Coulomb's law in vectorial form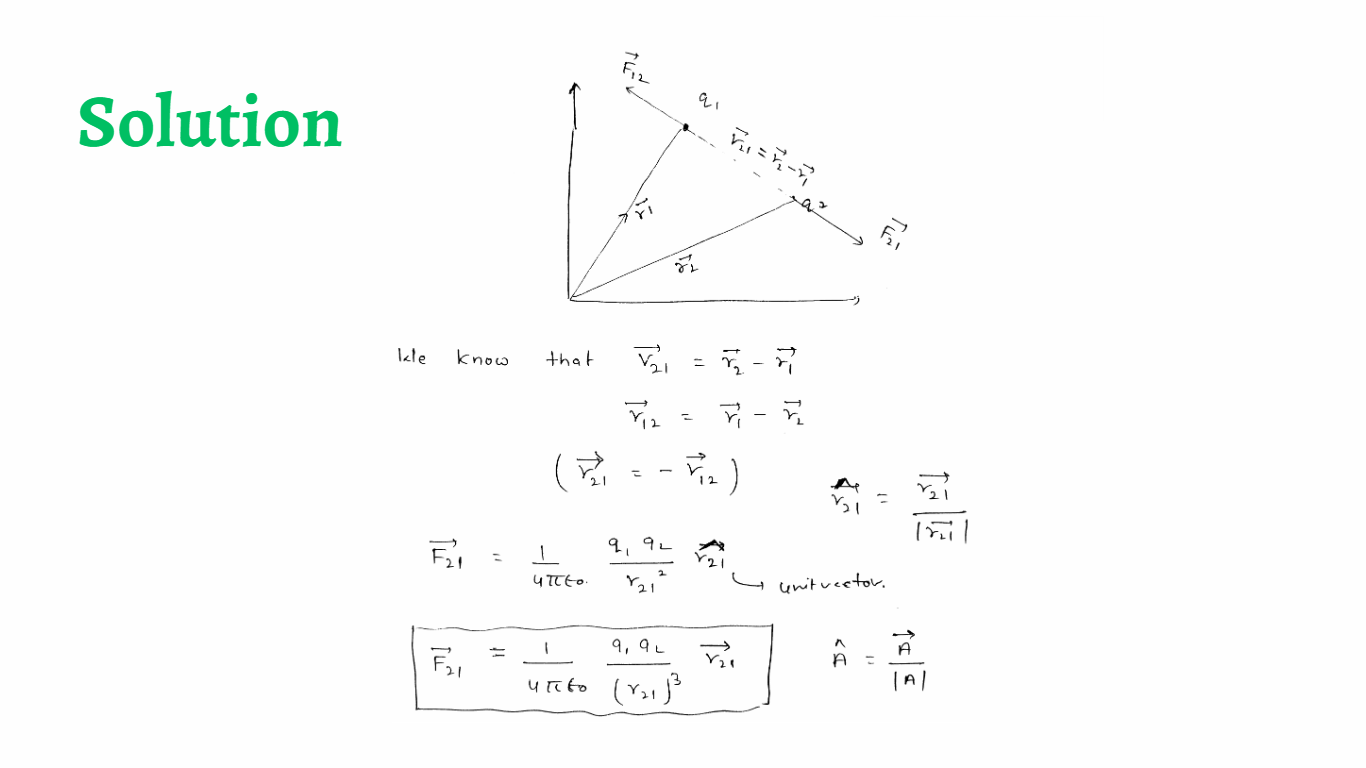 Related Posts