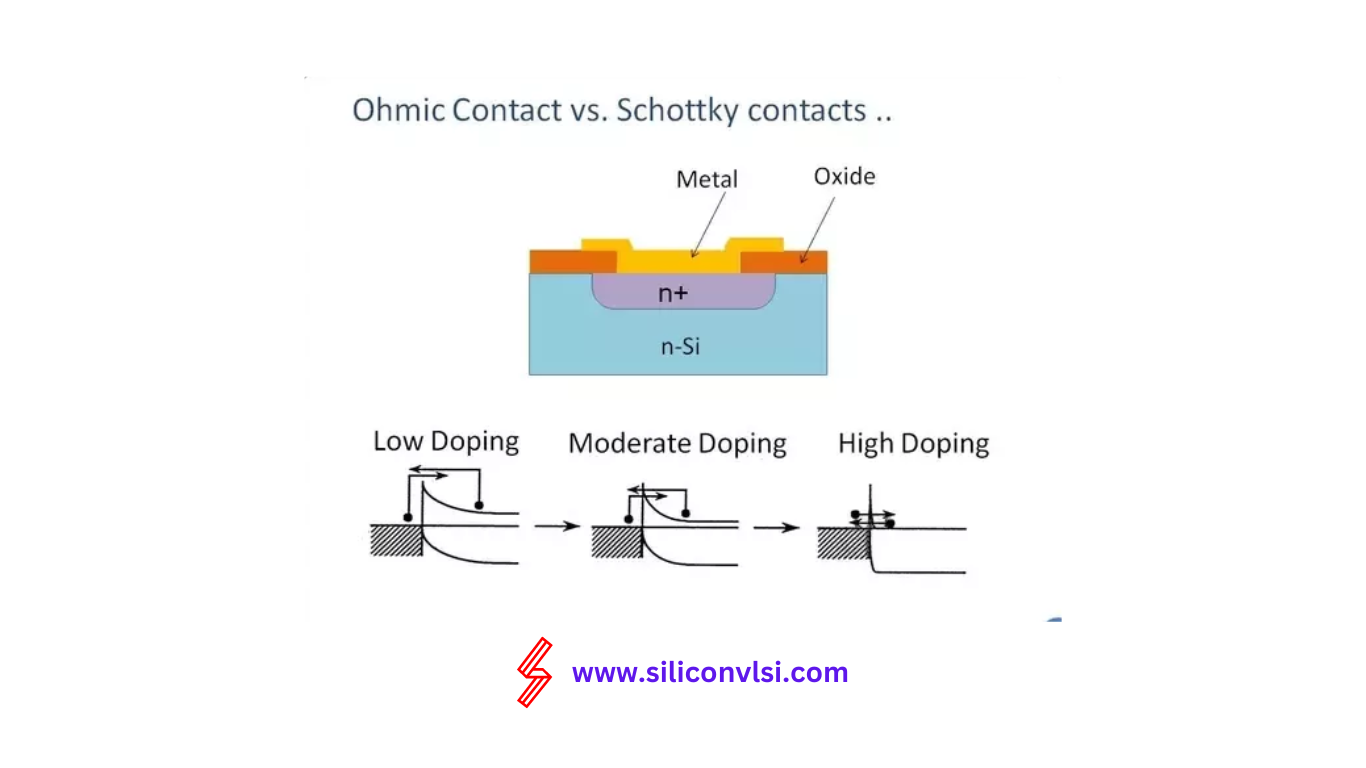 The metal-semiconductor (MS) contact plays a vital role in enhancing the performance of solid-state semiconductor devices. It involves the close contact between a metal and a semiconductor material. Essentially, there are two widely utilized types of metal-semiconductor contacts in semiconductor devices.
Two kinds of metal-semiconductor contacts
At the interface between a semiconductor and metal, the depletion of charge carriers results in the formation of a depletion zone. The different band structures in the semiconductor and metal create an energy barrier for charge carriers within this zone. This, in turn, leads to the manifestation of a diode-type response, known as a Schottky diode, similar to a p-n junction in a semiconductor. By heavily doping the semiconductor at its interface with the metal, the size of this zone can be reduced to such an extent that charge carriers are capable of tunneling through the barrier, leveraging a quantum-physical effect.
Several other physical effects emerge when semiconductor-metal material systems interact with each other. To mitigate any unwanted consequences, it becomes necessary to incorporate additional process steps, which vary based on the specific processes and materials used. For further information on these Fabrication steps
In terms of layout considerations, a key aspect involves the heavy doping of the contact area in silicon. This deliberate doping ensures a linear current-voltage response at the silicon-metal interface, thereby achieving the desired "ohmic" contact response. Single contacts typically exhibit resistance values within the range of single to double-digit ohms.
Related Posts