Understanding Semiconductors and Their Role in Electronics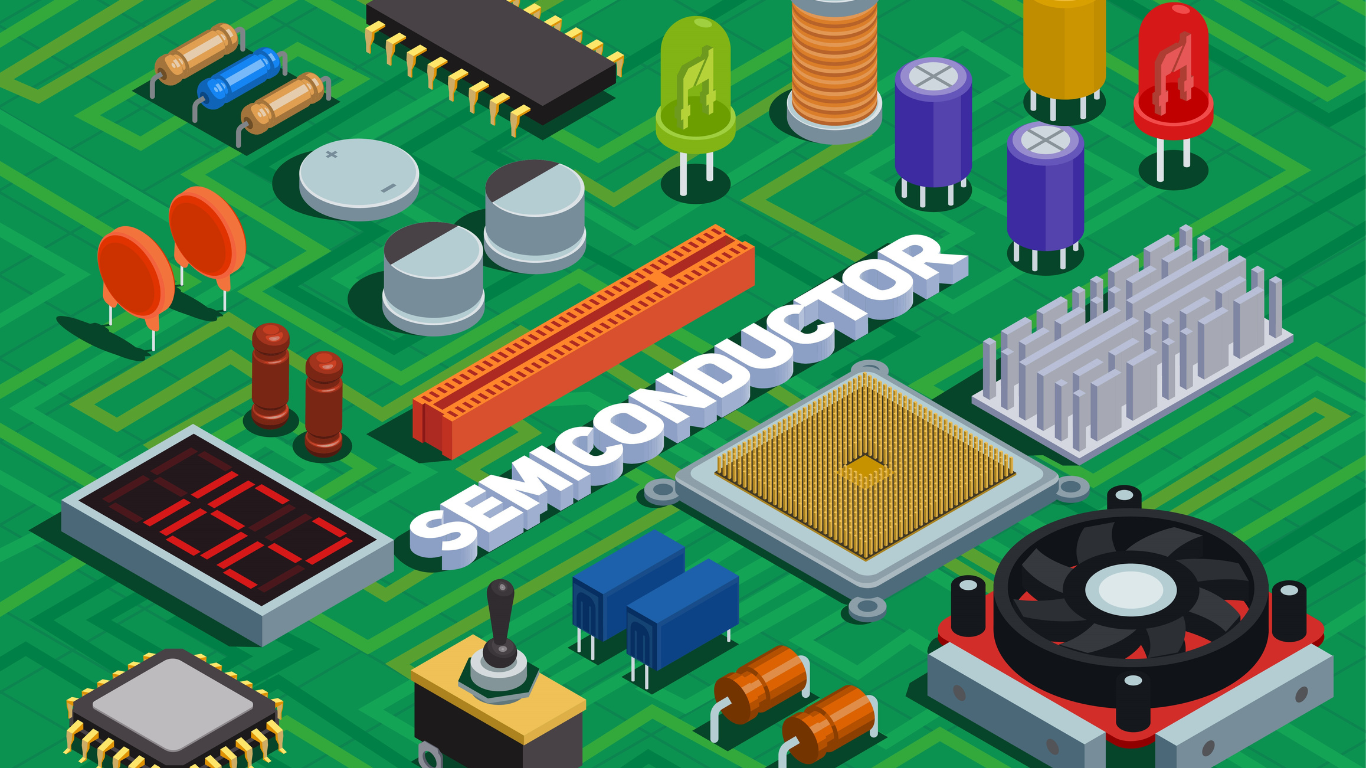 What are Semiconductors?
Semiconductors represent a critical class of materials possessing electrical conductivity that lies between conductors (metals) and insulators (non-metals). Their unique electronic properties make them indispensable components in a wide array of electronic devices.
The Atomic Structure and Band Theory
At the core of semiconductors lies their atomic structure, where electrons inhabit distinct energy bands within the material. The valence band retains electrons bound to the atoms, while the conduction band houses free electrons capable of movement and electrical conduction.
Intrinsic and Extrinsic Semiconductors
Semiconductors can be categorized into two types: intrinsic and extrinsic. Intrinsic semiconductors, such as silicon and germanium, consist of pure semiconducting materials with a balanced number of electrons and holes. On the other hand, extrinsic semiconductors are created by introducing impurities (dopants) into the material to modify its conductivity. N-type semiconductors have an excess of electrons, while P-type semiconductors have an excess of holes.
Doping and Carrier Concentration
Doping is a controlled process involving the intentional addition of dopant atoms to a semiconductor material. N-type doping introduces atoms with extra electrons, while P-type doping introduces atoms with missing electrons (holes). The concentration of dopants determines the electrical properties of the semiconductor.
The PN Junction Diode
The PN junction diode is formed by combining a P-type semiconductor with an N-type semiconductor. This results in a region where electrons and holes recombine, forming a depletion region with no mobile charge carriers. When biased, the diode permits current flow in one direction (forward bias) and blocks it in the opposite direction (reverse bias).
Diode Characteristics
In forward bias, the PN junction diode conducts current as electrons move from the N-side to the P-side, while holes move in the opposite direction. Conversely, in reverse bias, the diode hinders current flow due to the widened depletion region, effectively acting as an insulator.
Transistors – Bipolar Junction Transistor (BJT)
The Bipolar Junction Transistor (BJT) is a three-layer semiconductor device featuring two PN junctions. It can function as an amplifier or a switch, and its terminals include the emitter, base, and collector.
Transistors – Field-Effect Transistor (FET)
Field-Effect Transistors (FETs) are semiconductor devices that come in either P-type or N-type material forming a channel. They operate based on the voltage applied to the gate terminal, controlling the flow of current between the source and drain terminals.
Introduction to Integrated Circuits (ICs)
Integrated circuits (ICs) revolutionized electronics by integrating multiple semiconductor devices (transistors, resistors, capacitors) onto a single chip. This advancement enabled miniaturization and increased functionality.
Types of ICs
ICs come in various types, including analog ICs used in amplifiers and signal processing, digital ICs used in computers and microcontrollers, and microprocessors employed in CPUs.
The Semiconductor Manufacturing Process
The semiconductor manufacturing process involves crystal growth, wafer preparation, doping, photolithography, etching, and packaging to create functional semiconductor devices.
Semiconductor Materials
Semiconductor materials encompass a range of substances such as silicon, gallium arsenide, and others. Silicon stands as the most widely used due to its abundance and excellent electrical properties.
PNP and NPN Transistors
PNP and NPN transistors represent two types of BJTs, with the primary distinction being the arrangement of the P and N regions. In PNP transistors, the base is P-type, while in NPN transistors, the base is N-type.
Common Semiconductor Devices
In addition to the previously mentioned devices, semiconductors find application in light-emitting diodes (LEDs), photodiodes (light sensors), thyristors (high-power switches), and optoelectronic devices (devices combining light and electronics).
Introduction to Digital Logic Gates
Digital logic gates form the building blocks of digital circuits, including AND, OR, and NOT gates performing logical operations.
Combinational and Sequential Logic
Combinational logic circuits produce outputs based solely on current input values, while sequential logic circuits incorporate current inputs and stored past input values to generate outputs.
Introduction to Semiconductors in Electronics
Semiconductors play a vital role in modern electronics, empowering devices like computers, smartphones, and televisions, among others.
Advancements in Semiconductor Technology
Semiconductor technology constantly pushes the boundaries of miniaturization and performance, with trends like nanotechnology and quantum computing driving progress.
Hands-on Projects
Engaging in practical projects allows learners to apply their knowledge and gain valuable experience with semiconductor devices.
Career Paths and Opportunities
The semiconductor industry offers various career options, from design and manufacturing to research and development, enabling contributions to technological advancements across various sectors
Related Posts