What is the Latch-up effect in VLSI?
"Latch-up is the state where a semiconductor undergoes a high-current state or low impedance path as a result of the interaction of PNP and NPN bipolar transistors. Latch-up is a phenomenon whereby Vdd and Vss in a CMOS device become structurally shorted due to the effect of noise or etc."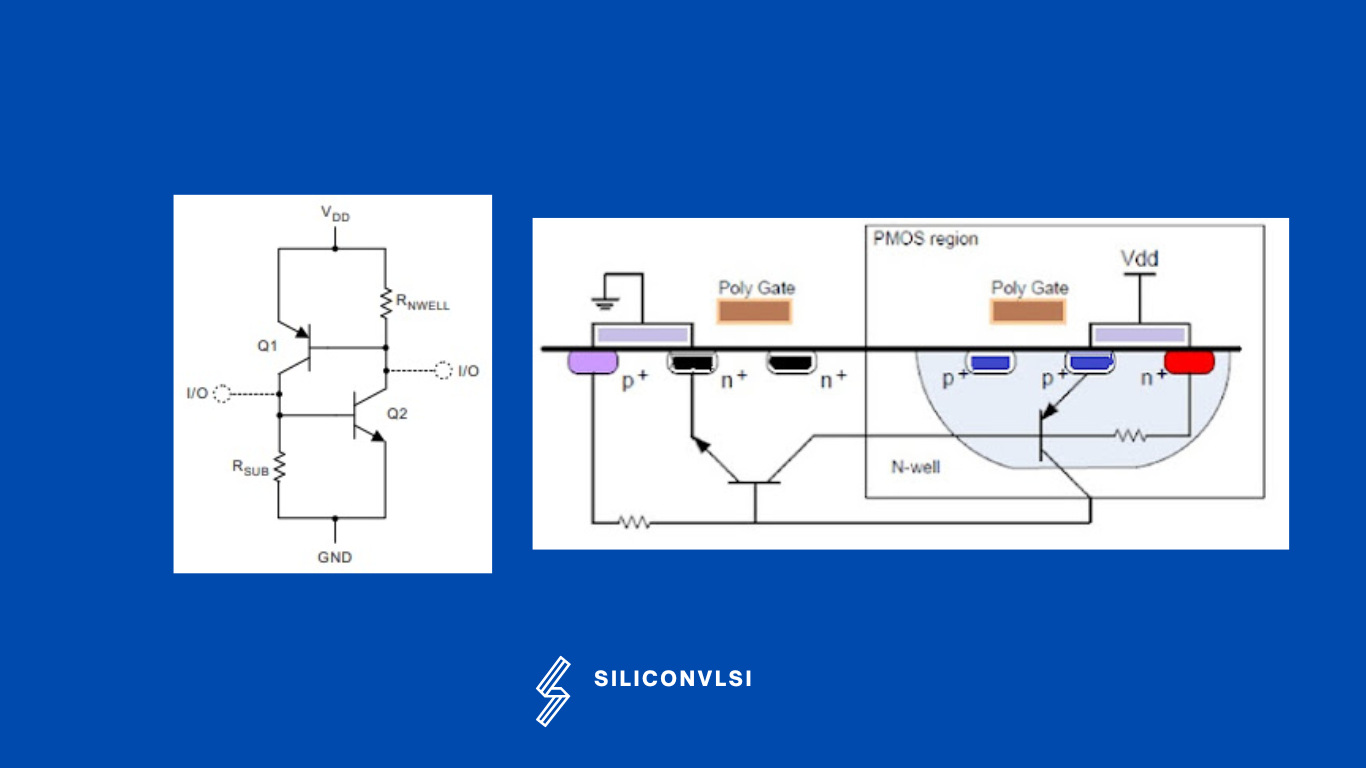 Reason for the Latch-up

How to reduce the latch-up effect || How to avoid the Latch-up effect.
Use More Tap(Bulk) for Digital Circuit Layout
Use a Guard ring for the Analog layout.

Keep more distance between Pmos & Nmos

Give more Enclosure of Newell

Use the halo doping concept

Use an EPI(epitaxial layer) layer.
Related Posts